Patrick Mercier
Professor, University of California, San Diego
Associate Professor at UCSD and co-director of the Center for Wearable Sensors. Author of 4 books, and over 130 peer-reviewed publications in the areas of low-power electronics, wearable devices, implantable biomedical systems, and wireless circuits.
Keywords: Electronics, wearables, medical devices, implantables, Internet of things
Project with Presans: Electrochemical sensing systems
"Presans helped facilitate a contact with an organization I would not have been in touch with otherwise."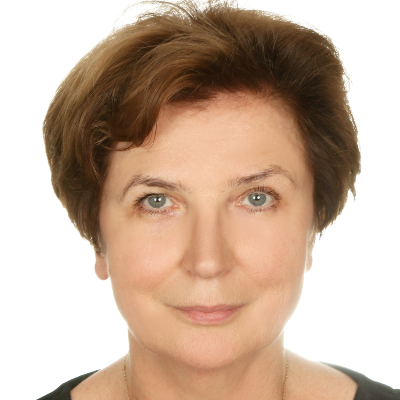 Malgorzata Kujawinska
Professor, Warsaw University of Technology
Malgorzata is Full Professor of applied optics at Warsaw University of Technology, at the Institute of Micromechanics and Photonics. She authored one monograph, several book chapters and more than 200 papers in international scientific journals. She was the recipient of SPIE 2013 Chandra S. Vikram Award in Optical Metrology.
Keywords: optical metrology, digital holography, holographic tomography, digital image correlation, 3D/4D optical data analysis
Project with Presans: This was unique expirience which force me to apply optical metrology in critical environment (extremly low temperature, measurement through turbid media, highly explosive)
"This are challenging and interesting projects. One cannot be bored while working on a Presans project."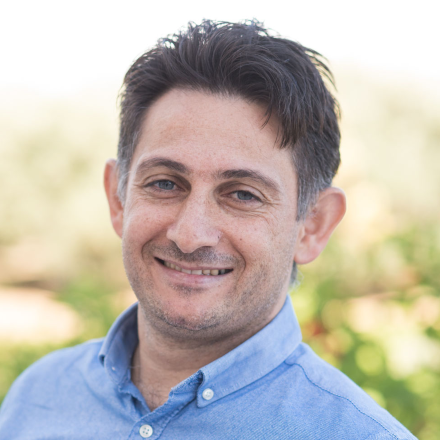 Emmanuel Stratakis
Research Director, Foundation for Research and Technology Hellas
Emmanuel Stratakis is a Research Director at the Institute of Electronic structure and laser of the Foundation for Research and Technology—Hellas, where he is leading the "Ultrafast Laser Micro- and Nano- processing" laboratory. He received his Ph.D. in Physics in 2001 from the University of Crete. In the fall semesters of 2006 and 2008 he was appointed as a visiting Researcher at the University of California, Berkeley. Since January 2020 he is the founder and CEO of Biomimetic.
Keywords: Laser fabrication, Biomimetic materials, Surfaces and coatings, Biomaterials fabrication, Photonics in Photovoltaics
Project with Presans: Emissivity of textured metal surfaces
"Clarity of the project requirements, Continuous support, Professionalism in communication"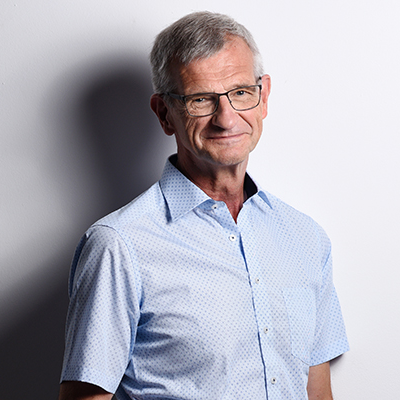 Peter Waidner
Professor, University of Applied Sciences, Munich
Peter served from 2001 to 2007 as Vice President for Special Mechanical Seals at Burgmann Dichtungswerke, Germany, with general commercial power of representation. From 2007, he has been professor for Materials Science and Sealing Technology at the Department of Applied Sciences and Mechatronics at the University of Applied Sciences, Munich, Germany
Keywords: overall sealing technology, mechanical seals
Project with Presans: Optimization of secondary seals for mechnical seals
"A good experience in professional management of projects"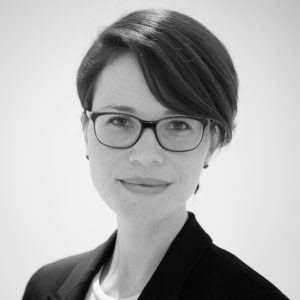 Amanda Prorok
Assistant Professor, University of Cambridge
Amanda Prorok is an Assistant Professor in the Department of Computer Science and Technology, at Cambridge University, and a Fellow of Pembroke College. Her research focuses on multi-agent and multi-robot systems. Her lab's mission is to find new ways of coordinating artificially intelligent agents (e.g., robots, vehicles, machines) to achieve common goals in shared physical and virtual spaces.
Keywords: multi-agent systems, multi-robot systems, machine learning for control and decision-making
Project with Presans: Control and coordination of multi-robot systems.
"Providing expertise to interesting projects."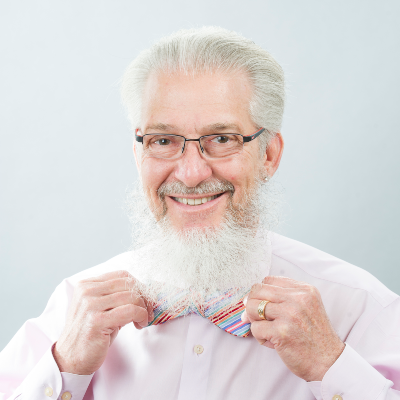 Eric Walters
Professor, Rosalind Franklin University of Medicine and Science
Eric Walters earned a PhD in Medicinal Chemistry. Then he spent 12 years in the food industry, doing sweetener discovery research. He is now at the University, teaching medicinal chemistry to pharmacy students, and maintaining his interest in sweeteners. He has written The Sweetener Book, and has served as a consultant and an expert witness on the chemistry and biology of sweeteners.
Keywords: Sweeteners, Chemistry, Taste receptors, Structure activity relationships
Project with Presans: An overview of the wide range of natural and artificial sweeteners, and their taste qualities and limitations
"I was able to share my expertise with a truly engaged audience, both in my written report, and in subsequent discussions."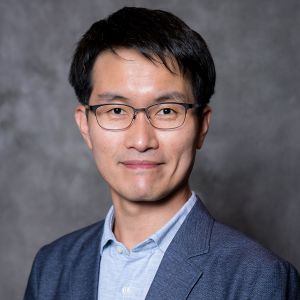 Nathan Jeong
Assistant Professor, University of Alabama
Nathan Jeong is leading Advanced Antenna and Microwave Laboratory (AAML) at University of Alabama. He received his Ph.D. degree from department of electrical and computer engineering at Purdue University. He holds more than 60 international patent and patent applications in the areas of wireless system, V2X (Vehicle to Everything), antenna, wireless power transfer, and bioelectronics. Dr. Jeong has twelve years of industrial experience at Samsung Electronics, BlackBerry, and Qualcomm.
Keywords: Adaptive wireless circuit and system, antenna, wireless power transfer, biomedical engineering, electromagnetics
Project with Presans: Wireless power transfer for an emerging wire technology
"Seems professional in the consulting area. Easy to communicate and work together."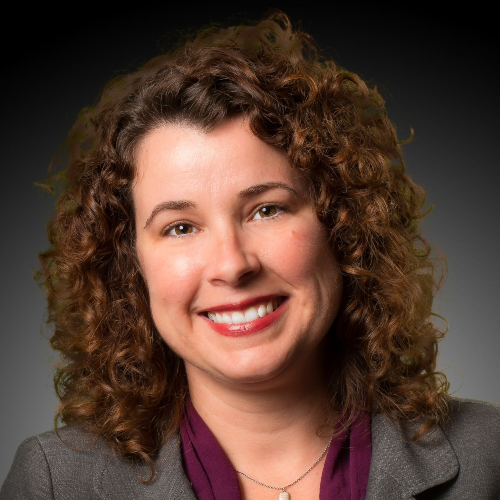 Tammy Klein
President, Future Fuel Strategies
Tammy holds a J.D. from the Georgetown University Law Center and a B.S. in Journalism from the University of Florida. She provides market and policy intelligence with unique insight and analysis drawn from her global network in the fuels industry through the consulting services she provides and the membership-based Future Fuels Outlook service. She is a global expert on conventional, biofuels and alternative fuels market and policy issues.
Keywords: research, analysis, strategic advice, competitive intelligence
Project with Presans: Project on natural gas issues
"PRESANS was a good partner for Future Fuel Strategies. We appreciated the clear communication, direction and feedback on the project."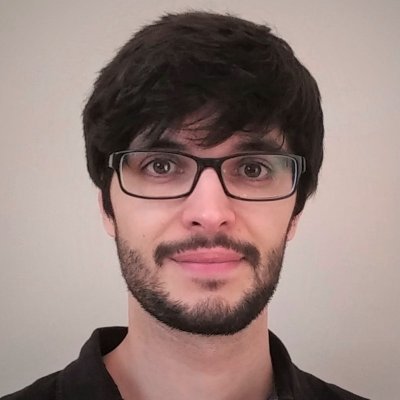 Thomas Fromentèze
Associate Professor, University of Limoges
Simply put, Thomas is working on new cameras that see people naked! He is a researcher in microwave, millimeter-wave and opto-microwave radar imaging and he is also developing computational technologies that make all of these systems much less expensive.
Keywords: radar imaging,
computational imaging,
wave propagation,
physical modeling,
electromagnetic system engineering
Project with Presans: Possible implementation of new computational imaging technologies for embedded applications
"The connection between research and industry is not always as natural as one would like. This platform facilitates interactions related to innovation and technology transfer."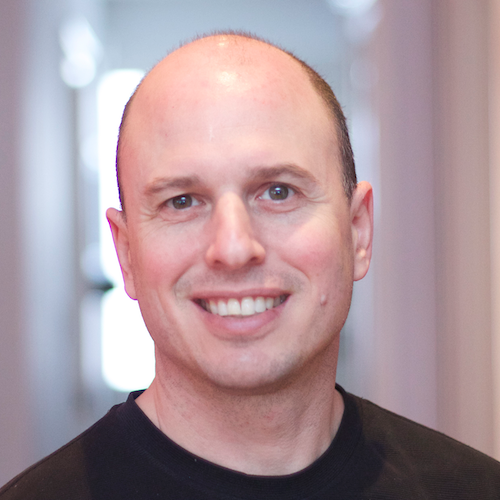 Jeremy Cooperstock
Professor, McGill University
Jeremy's research in the domain of human-computer interaction focuses on computer-mediation of human communication activities. He is best known for his pioneering work on low-latency, high-fidelity media streaming (UltraVideoconferencing), which enabled distributed musical performance both across North America and across the Atlantic.
Keywords: Human-Computer Interaction, Mobile, Multimodal Systems, Immersive Systems, Telepresence, Haptics, Virtual and Augmented Reality
Project with Presans: Human-Computer Interaction involving Artificial ntelligenceI systems
"I enjoyed the interesting domain of the project as well as the interaction with Presans personnel, who offered useful feedback throughout the activity."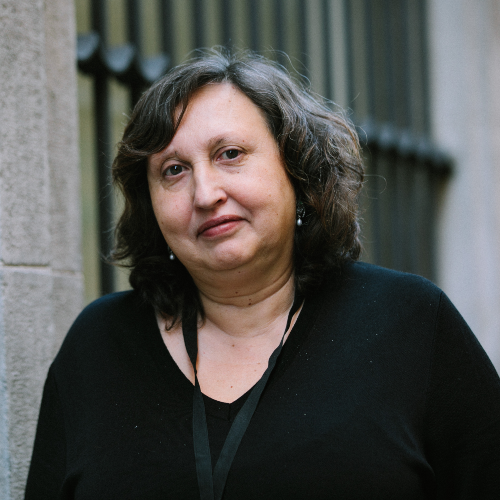 Yolanda Picó
Professor, University of Valencia
Yolanda Pico expertise is mostly in the field of the determination of emerging organic contaminants in food and the environment, the development of methods and models for the control of the routes and the contaminant exposure assessment environmental and development of tools and methods that improve the knowledge about their impact.
Keywords: environment, food safety, contaminants, LC-MS, HRMS
Project with Presans: A study of the current methods used to determine pesticide residues
"Presants is a serious collaborator that is much involved in the projects"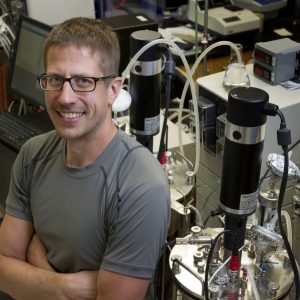 Jonathan Van Hamme
Professor, Thompson Rivers University
Jonathan is an environmental microbiologist with significant expertise in petroleum microbiology, including remediation and the challenges of applying biotechnologies in the petroleum industry.
Keywords: petroleum microbiology, genomics, per- and poly-fluorinated alkyl substances, biochemistry
Project with Presans: An evaluation of biotechnologies for heavy oil upgrading.
"Presans made a great connection, the process was professional, clear, and collaborative."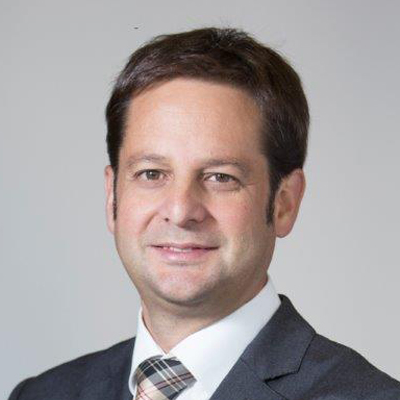 Pedro Bouchon
Professor, Pontificia Universidad Católica de Chile
Pedro directs the Food Structure Design Laboratory, where he focuses his research on the design of food structures in a controlled manner based on specific formulations and/or processes, in order to obtain specific quality attributes. He is an entrepreneur, who is in the process to spin off a company to produce tasty and nutritious vegetable snacks.
Keywords: food structure, food engineering, food microscopy, snacks, digestibility
Project with Presans: Definition of most important aspects to consider to conceptualize and to develop an innovative oil to give a crisp texture through pan frying.
"I liked the way I was contacted, through an open innovation platform, who aimed to identify world experts without any restriction. The communication was direct, with certain regularity and the timeline was very reasonable."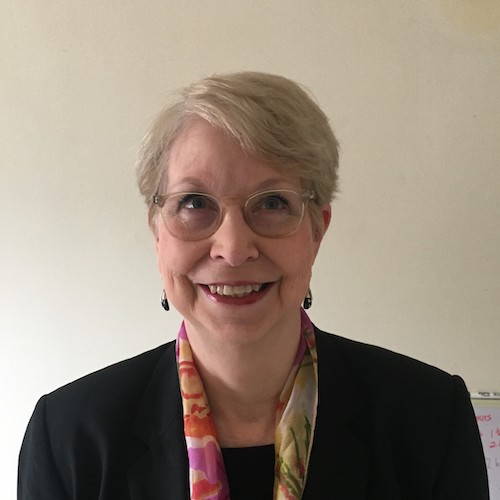 Linda Angell
President & Principal Scientist, Touchstone Evaluations, Inc.
Linda Angell is President and Principal Scientist at Touchstone Evaluations — a human factors research and consulting firm in Michigan that she co-founded. She holds a PhD (in Experimental-Cognitive Psychology) and has over 35 years of research experience spanning both academic and applied positions, as well as leadership roles. She worked for 27 years at an automotive OEM, prior to founding Touchstone Evaluations.
Keywords: Driver Behavior; Advanced technology; Automation; Safety; Humans in Complex Systems; HMI Design
Project with Presans: Review of the Human Machine Interface domain in automobiles
"The project asked us to work on a topic that was at the cutting edge of development in several adjoining fields — and gave us the unique opportunity to not only be of service and push forward at this frontier — but to work with experts in these other related fields, and to broaden our own horizons in doing the work for Presans and its client (as well as in collaboration with them). An opportunity that was truly unique in all the years of my career!"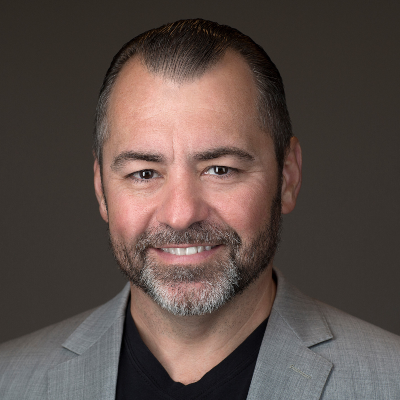 Nathan Bryan
Adjunct Professor, Baylor College of Medicine
Nathan Bryan earned his undergraduate Bachelor of Science degree in Biochemistry from the University of Texas at Austin and his doctoral degree from Louisiana State University School of Medicine in Shreveport. In 2006 Nathan Bryan was recruited to join faculty at the University of Texas Health Science Center at Houston. He has been involved in nitric oxide research for the past 20 years and has made many seminal discoveries in the field, which have resulted dozens of issued US and International patents.
Keywords: nitric oxide, cardiovascular disease, nitrite, nitrate, nutrition
Project with Presans: I am a nitric oxide biochemist and physiologist. My work involves understanding how the human body makes nitric oxide, what goes wrong is patients that are unable to make it and the clinical consequences and then perhaps most importantly, developing innovative therapeutic technologies to restore nitric oxide production.
"It is important for people, including physicians and health care practitioners to understand the importance of nitric oxide. As an expert in a Presans project, this provides me an opportunity to educate the masses and reach key people."
Klaas Hellingwerf
Professor emeritus, University of Amsterdam
Klaas J. Hellingwerf received his PhD in Biochemistry from the University of Amsterdam . He then was staff member of the Biology Department of the University of Groningen and he moved to Amsterdam again to hold the chair in General microbiology at the University of Amsterdam. His research focuses on the molecular basis of signal transduction and the ensuing physiological responses in micro-organisms. Part of the insight obtained in this research is applied in a project aimed at producing biofuel, which led to setting up the spin-off company 'Photanol BV' in 2008.
Keywords: biochemistry, microbiology, photobiology, biophysics, synthetic biology
Project with Presans: A literature study on the effects of low-intensity visible light, applied for therapeutic purposes.
"It has been very gratifying to use the knowledge gathered in a 30-year research career to write an inventory on the possible therapeutic effects of low-intensity visible illumination. This experience allowed me to refresh and significantly expand my research horizon."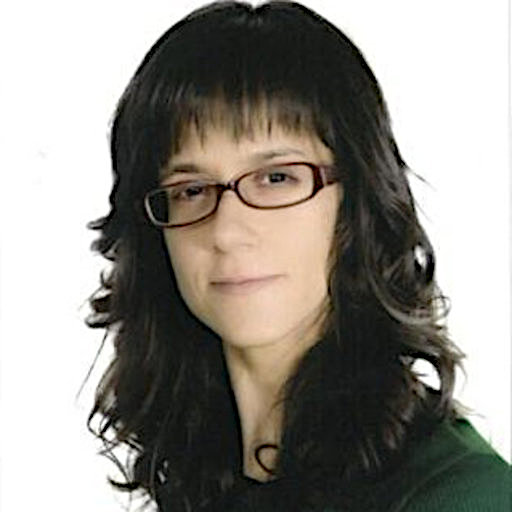 Maria Mondejar
Research scientist, Technical University of Denmark
Maria holds a Ph.D. on Fluids Thermodynamics Engineering and has a passion for research on renewable energy technologies, sustainable power production, energy efficiency, and the thermophysical behavior of energy fluids.
Keywords: renewable energy; thermodynamics; energy fluids; energy efficiency; research
Project with Presans: Investigating innovative and creative solutions for a better and more sustainable operation of natural gas engines.
"I liked to work in a project that merged research with finding solutions for a real-life challenge. I was glad to see that industries are engaged in advancing and improving their technologies through research."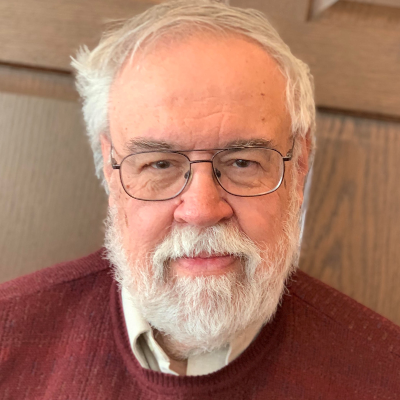 Harold Schobert
Chief Scientist, Schobert International LLC
Harold has 45 years' experience in coal R&D, mainly on gasification, liquefaction, and production of value-added products. He has published about 150 peer-reviewed papers, 12 books, and hundreds of papers in conference preprints. He is also a Professor Emeritus of Fuel Science at Penn State University.
Keywords: coal, synthetic fuels, carbon materials, chemicals from coal, ash behavior
Project with Presans: A critical review of literature on novel ways of converting long-chain hydrocarbons into liquid products.
"The project was very interesting and a novel "twist" on coal-related work. The people at Presans were very good to work with."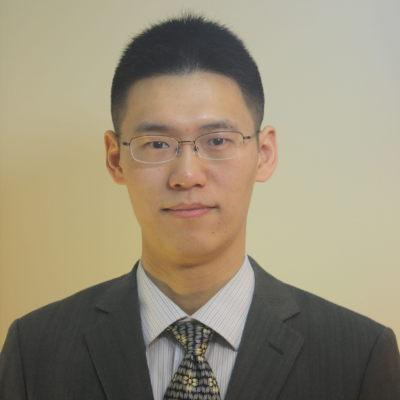 Yuan Yang
Associate Professor, Columbia University
Yuan has over 10-year experience in battery research starting from his Ph.D. study at Stanford University. Then he spent three years at MIT working on studying reversible heat generation and thermal conduction in batteries.
Keywords: batteries, thermal management
Project with Presans: Overview of battery technologies
"It was a very interesting consulting project"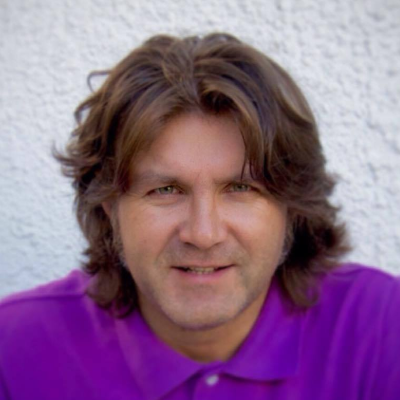 Maximilian Kopylovich
Researcher, Universidade de Lisboa
Maximilian graduated and got his PhD from Byelorussian State Technological University.Then he worked as researcher at the Centro de Química Estrutural, Universidade Lisboa, Portugal. His scientific interests lay mainly within synthetic chemistry, preparation of new materials and catalysis. Thus, he participated in the development of new methods of synthesis of various complexes of metals and dispersed materials.
Keywords: Metal-mediated and noncovalent bond assisted syntheses
Project with Presans: Identification of catalysts for the decomposition of urea
"The task was clearly stated and the work supported"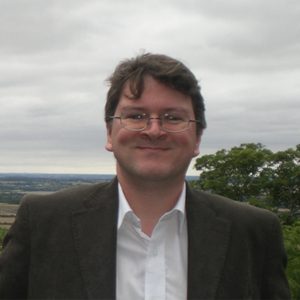 Patrick Smith
Senior Lecturer, University of Sheffield
Patrick works in the Department of Mechanical Engineering of the University of Sheffield. He is interested in Manufacturing Technology, Additive Manufacture and Engineering Ethics.
Keywords: Inkjet Printing, Printed Electronics, Inks, Wettability, Digital Printing
Project with Presans: Advice on a novel domestic applicance application.
"I enjoy the challenge of something new, and something that benefits industry; this shakes me out of my academic tree."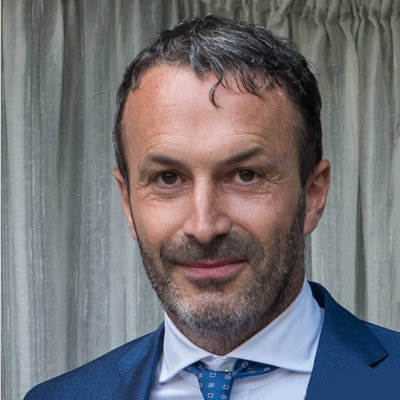 Luca Sorelli
Professor, Université Laval
Luca Sorelli is a structural engineer and full professor in the civil engineering department at Laval University since 2008. He has developed a wide breadth of competences thanks to an international career at the structural durability division at IFSTTAR (Paris), at the civil engineering department at MIT (Cambridge) and at the Lafarge research center. His research interests focus on: (i) green and sustainable construction; (ii) multiscale development of composite materials; (iii) innovative techniques for strengthening existing structures (iv) innovative composite structures for building and bridges.
Keywords: ultra-high performance concrete
Project with Presans: Exploring the potentials of UltraHigh Performance Concrete for marine applications
"Professionalism and dynamism along with a friendly attitude"
Semih Eser
Professor, Penn State University
Semih Eser is a Professor of Energy and Geo-Environmental Engineering at Penn State University. He has served as Program Chair, Chair, and Councilor in the Fuel Chemistry (now Energy and Fuels) Division of American Chemical Society and as member on the Advisory Committee of the American Carbon Society.
Keywords: coking, mesophase, needle coke, engine deposit, carbon structure and reactivity
Project with Presans: Deposits in Fuel Engines: Understanding of their Formation for the Design of New
Additives
"I appreciated the well organized and transparent process for submitting proposal for research, and assistance from experts in Presans to carry out the funded projects effectively."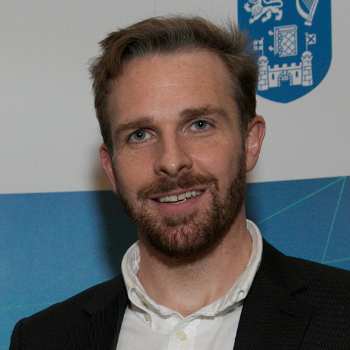 Stephen Dooley
Assistant Professor, Trinity College Dublin
Stephen is an interdisciplinary engineering scientist of a chemical bias dedicated to fundamental & applied research in low carbon energy technologies. He earned his PhD in Physical Chemistry at NUI, Galway (Ireland), before conducting postdoctoral research in Fuel & Combustion Science at Princeton University (USA), working as a Thermo-fluids Technical Specialist at Cummins Engine Company (UK).
Keywords: Research, Energy, Fuels, Combustion, Lignocellulose
Project with Presans: New additives that increase fuel efficiency in reciprocating engines.
"The project is an excellent example of open innovation. I doubt very much if a plan like this would be funded through state sponsored research schemes, as they tend to be quite risk adverse, also often lacking sufficient knowledge to fairly interrogate the research plan. The PRESANS approach circumvents these limitations, allowing real experts to make real research progress."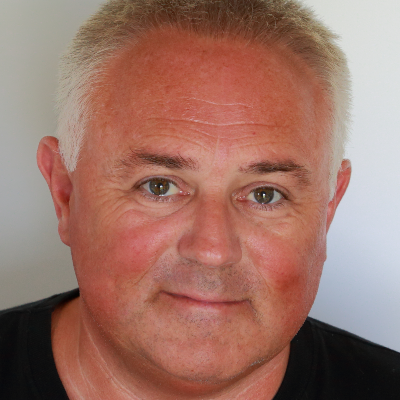 Julian Eastoe
Professor, University of Bristol
Julian Eastoe is Professor of Chemistry at the University of Bristol UK. He has published in excess of 300 research articles, with more than 400 collaborators and co-authors. His research interests span colloids, surfactants and applications of neutron scattering. Julian is a co-Editor of the Journal of Colloid and Interface Science and Chair of the International Colloids Conference.
Keywords: colloids, surfactants, formulations, interfaces, nanoparticles
Project with Presans: Eradicate the deposit problem in fuel engines
"To learn about practical applications of my specialism, and contribute towards new advances."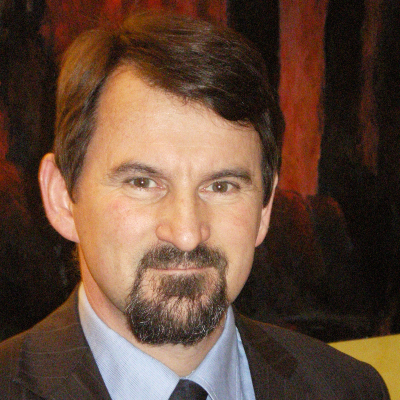 Henry-Eric Spinnler
Professor, AgroParisTech
Henry-Eric is professor of Food Science and Technologies, formerly President of the Department of Food and Bioproducts, Science and Engineering at AgroParisTech. He has been working at INRA for 13 years, during which he has developed expertise on the biosynthesis of flavours by micro-organisms and on fermentation of lactic acid bacteria.
Keywords: Food, flavours, cheese, mirobiology, green chemistry
Project with Presans: Analysis on flavour innovations in non alcoholic beverages
"The regular monitoring of the project by the manager at Presans made it possible to progress in confidence and conclude on time. The collaboration was very professional."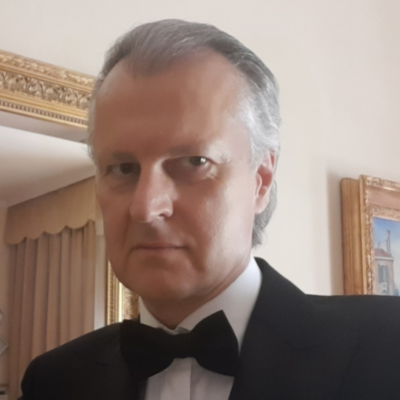 Jacek Marczyk
President, Ontonix
Jacek Marczyk is an ex rocket scientist and author of ten books on uncertainty and complexity management, with more than thirty five years of experience. In 2005 he founded Ontonix, a company focused on measuring and monitoring complexity and complexity-based early-warnings for a wide range of systems. Jacek holds an MS in Aeronautical Engineering (Politecnico di Milano), MS in Aerospace Engineering (Politecnico di Torino) and a Ph.D in Civil Engineering (Universidad Politecnica de Catalunya). During his career he has held various executive positions and has worked for companies such as EADS, BMW AG, Centric Engineering Systems, Tecnomare, ESI, Silicon Graphics and MSC Software.
Keywords: Simulation, complexity, resilience, early-warnings
Project with Presans: "Quantitative Complexity Management – Implementation Issues Overview and Case Study Description"
"Very direct interaction, quick, straight to the point."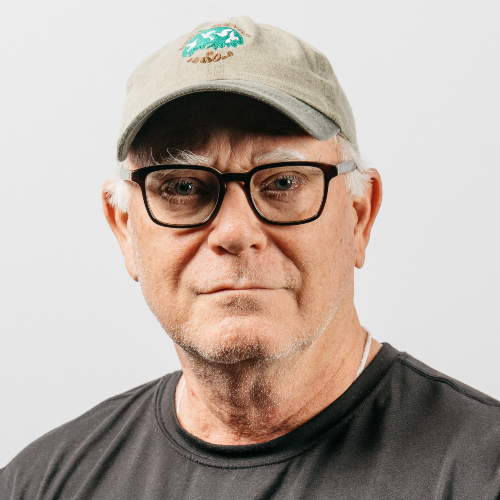 Robert Rice
Owner, Father-Daughter Roasters
Rice, trained as a geographer, worked for nearly 25 years at the Smithsonian Migratory Bird Center, where he conducted land use studies related to bird habitat. Managed lands like agroforestry systems producing coffee and cacao served as a main focus of the research. He also helped to develop a certification for shade grown coffee known to the specialty coffee sector by the name "Bird Friendly" coffee.
Keywords: Latin America, coffee, cacao, agroforestry
Project with Presans: Aiding a large food concern in Europe to understand the intricacies of organic coffee.
"Presans has a professional attitude in dealing with researchers."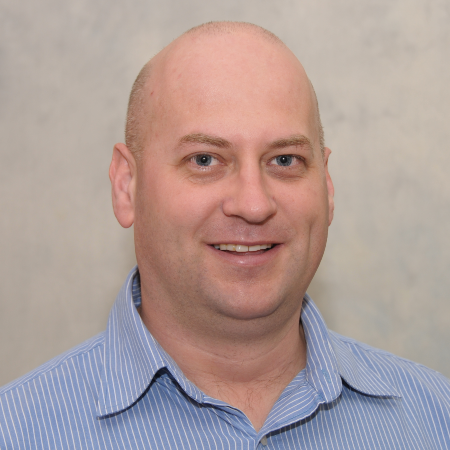 Johann Görgens
Professor, Stellenbosch University
Johann Görgens is professor of chemical engineering and research chair in sugarcane-biorefineries at the Department of Process Engineering, Stellenbosch University. He has 25 years' experience with bio-energy, biomass processing and biorefineries in collaboration with major biomass processing industries.
Keywords: Biomass processing, biorefineries, bio-energy, bioprocessing, bioeconomy
Project with Presans: The project considered industrial/commercial examples of biomass processing to isolate xylose as a preferred intermediate for further processing.
"Presans connected us with industrial partners that had very specific technical questions, and these questions were closely aligned with existing expertise and on-going research in my group. As a result we could provide meaningful answers to the client, which hopefully assisted them in further commercial developments."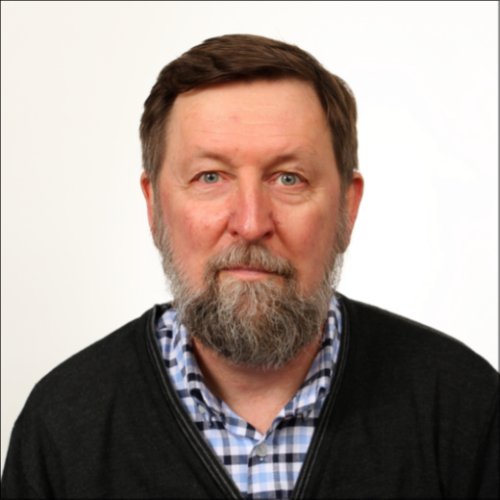 Sergey Verevkin
Professor, University of Rostock
Serguey studied Chemistry in Russia and Germany. He is searching of relationships between structures of molecules and their properties and he applies this knowledge for evaluation and prediction of thermodynamic properties for molecular and ionic compounds.
Keywords: experimental thermodynamics, structure-property relationships, quantum-chemistry, ionic liquids, prediction of properties
Project with Presans: development of modern technologies for hydrogen storage
"perfect management of relationships between expert and working team"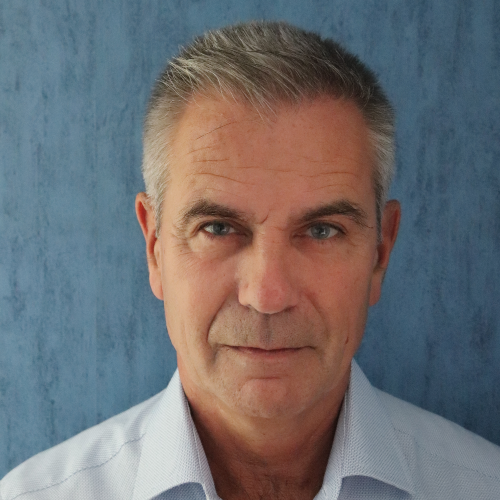 Stéphane Roux
Research Director, Centre National de la Recherche Scientifique
Stéphane's field of interest concerns the mechanical properties of materials, from their theoretical formulation to their experimental determination. In particular the quantitative use of imaging techniques in 2D and 3D, and Digital Image Correlation techniques has been the focus of many recent developments. As a CNRS Research Professor, he works at Ecole Normale Supérieure Paris-Saclay.
Keywords: Solid mechanics, Imaging techniques, Data analysis, Statistical physics, Materials
Project with Presans: Physics of granular media for designing innovative shoes.
"It was fun to be confronted to a completely unexpected problem, and having to be both rigorous and creative."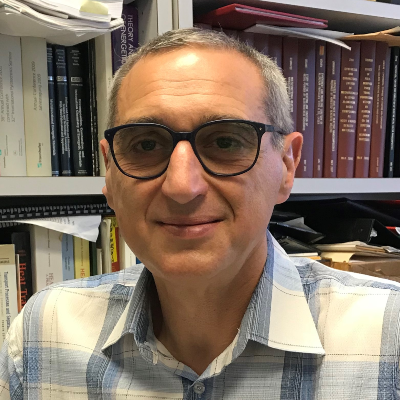 Edward Dreizin
Distinguished Professor, New Jersey Institute of Technology
Edward received his PhD in Odessa, Ukraine. He and his family immigrated to the USA in 1992. He worked at AeroChem Research Labs, Inc., before joining faculty at New
Jersey Institute of Technology in 1999. Ed's research interests are in metal combustion, reactive materials, and advanced energetics.
Keywords: Reactive materials; metal combustion; mechanochemistry; advanced energetics
Project with Presans: A review of new reactive materials for advanced propellants, explosives, and pyrotechnics
"Preparing this review made me look at the familiar literature critically, with a new eye. Organizing different studies was fun and learning experience."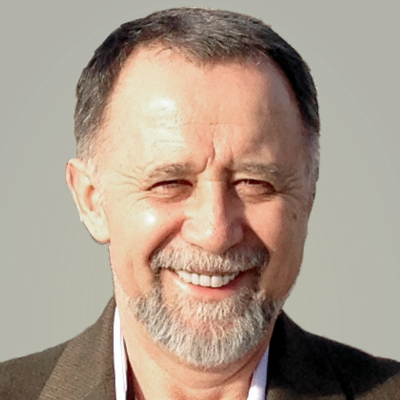 Val Marinov
Founder and Chief Technology Officer, Uniqarta, Inc.
Val Marinov is the CTO and Founder of Uniqarta, a high-tech startup located in Fargo, ND. He is also a full professor at North Dakota State University. He has more than 15 years of industrial and more than 30 years of academic experience. His area of expertise is microelectronics assembly, incl. methods for laser-assisted extremely-high throughput assembly of ultra-small and ultra-thin components such as mini- and micro-LEDs and methods for packaging of ultra-thin chips for flexible hybrid electronics.
Keywords: microelectronics assembly, laser methods in microelectronics, mini- and micro-LEDs
Project with Presans: New and emerging technologies for packaging of thin Integrated Circuit packages with a major focus packaging on flexible circuit boards.
"I really appreciated the expedience in our communications and the professionalism of the Presans team."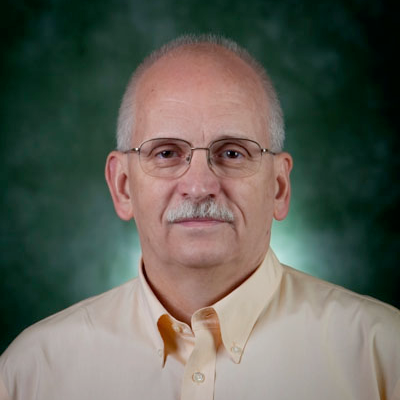 Peter Borgesen
Professor, Binghamton University
Peter Borgesen has a Ph. D. in Physics from Denmark. He worked at national laboratories there and in Germany. After 8 years as research faculty in the Materials Science department at Cornell University he joined Universal Instruments in 1994 to manage a multi million dollar research effort on microelectronics manufacturing processes. In 2009 he joined Binghamton University where he is a professor of Systems Science & Industrial Engineering, and of Materials Science.
Keywords: Microelectronics processes, flip chip, reliability
Project with Presans: Review and comparison of alternative approaches to assembly (wirebonding, solder, adhesives) for smart cards.
"There was a minimum of formalities and responsive, well informed contacts with clearly formulated needs."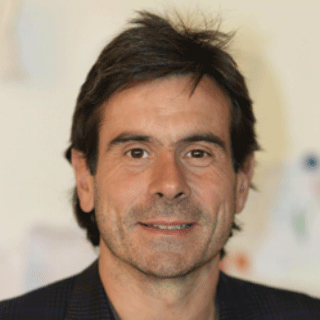 Enrico Zio
Professor, Politecnico di Milano
Enrico holds Ph.D. in nuclear engineering from Politecnico di Milano and in probabilistic risk assessment at MIT. He is also full professor at the Centre for research on Risk and Crises of Ecole de Mines, ParisTech, France. "Expert of failures"… his research focuses on the modeling of the failure-repair-maintenance behavior of components and complex systems.
Keywords: Reliability, Risk, Resilience, Safety, Maintenance
Project with Presans: Complexity in the transportation industry
"Working with Presans was interesting, because of the technical challenge and professionalities involved, and pleasant because of the nice human relationships with all stakeholders involved."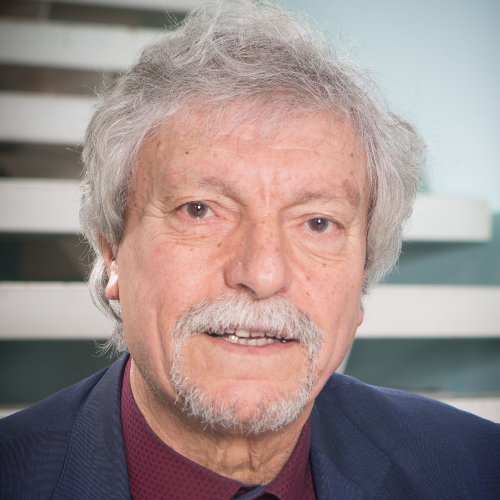 Pierre Monsan
Chief Executive Officer, Cell-Easy
Pierre Monsan is Professor Emeritus at University of Toulouse. He was elected at the French University Institute in 2003. He is CEO-CSO of Cell-Easy. He has been active for 44 years in the field of enzyme catalysis and molecular design. He authored more than 240 scientific publications, 3 books and 65 patents. He is founding member of the French Academy of Technology, member of the French National Academy of Agriculture, and member of the College of Fellows of AIMBE.
Keywords: Biotechnology, Biocatalysis, Entrepreneurship, Science Valorization
Project with Presans: A disruptive approach of the stimulation of the intestinal microbiota
"Efficiency and contact with top expert people"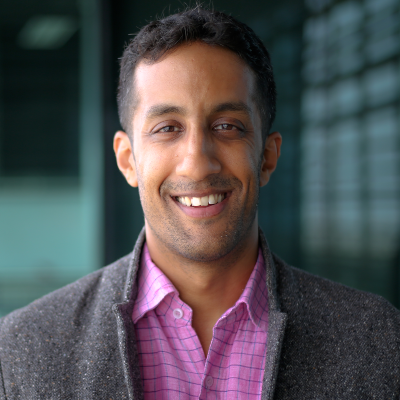 Mani Sarathy
Associate Professor, King Abdullah University of Science and Technology
Mani Sarathy received his PhD in Environmental and Chemical Engineering at the University of Toronto. His research interest is in developing sustainable energy technologies with decreased net environmental impact. A major thrust of his research is using chemical kinetic simulations to design fuels, engines, and reactors.
Keywords: energy, sustainability, simulations, combustion, environment
Project with Presans: Fuel additives
"Presans perfectly connects experts with real-world problems."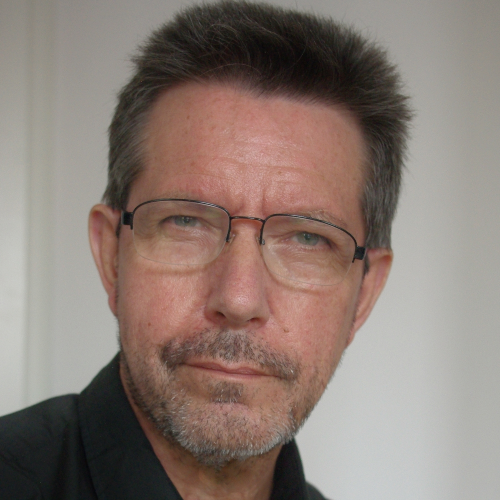 Marc MONTHIOUX
Research Director, Centre National de la Recherche Scientifique
Marc Monthioux has been working on the synthesis, characterisation, and applications of carbon and carbon-containing materials of any kind for more than 35 years. He is currently Honorary Editor of Carbon journal. He has collaborated with companies from Belgium, France, Germany, and USA such as BASF, Céramiques & Composites, Conoco, Dupont de Nemours, IMRA-Europe, Michelin, Toyota-Europe.
Keywords: Carbon materials, synthesis, structure, behaviour, applications
Project with Presans: On the various ways to produce various kinds of carbon coatings on various substrates.
"I like to be useful and share my knowledge if it can be of any help. Presans provides me with the right opportunities for this."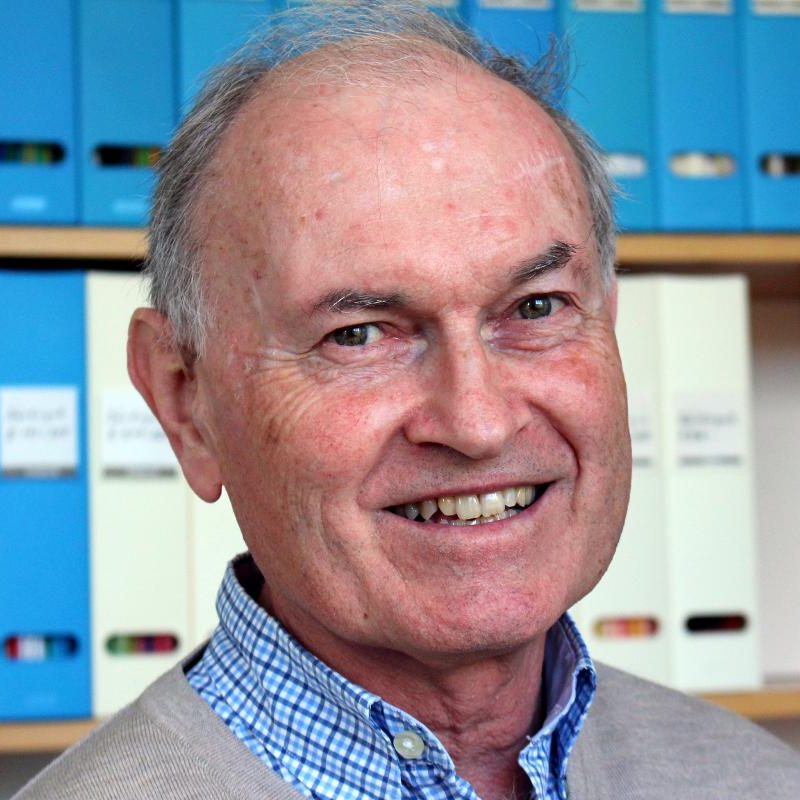 Christofer Leygraf
Professor emeritus, KTH Royal Institute of Technology
During 30 years since his appointment as Professor of Corrosion Science at KTH Royal Institute of Technology in Stockholm, Sweden, Christofer Leygraf has founded and maintained a large research group that deals with a broad range of basic and applied aspects of atmospheric and aqueous corrosion. These efforts were recently summarized in the second edition of the book Atmospheric Corrosion. Christofer Leygraf is an elected member of the Swedish Royal Academy of Sciences.
Keywords: Corrosion science
Project with Presans: Issues related to corrosion of electronics
"Discussions related to the interplay between theory and practical experience"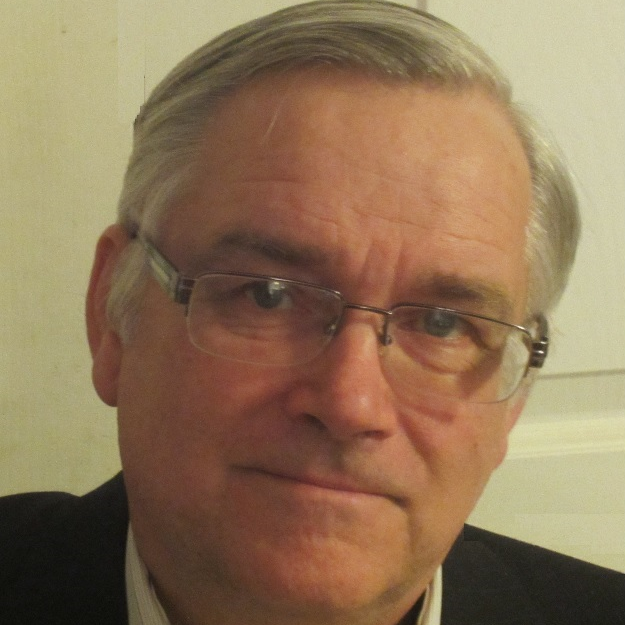 Ian McGregor
Chief Technical Officer, Drystill Holdings Inc.
Ian is a Professional Engineer with over thirty-seven years experience in the Chemical Process Industry, mainly with Fielding Chemical Technologies Inc., Canada's foremost recycler of Industrial Solvents and Refrigerants. In 2007 I co-founded Drystill Holdings Inc. as a vehicle to commercialize new distillation technology. Drystill chose Biofuels as its beachhead market, and this has led Ian to become deeply involved in the techno-economic challenges of the Bio community.
Keywords: low temperature, low energy, distillation
Project with Presans: The project with presans involved removal of alcohol from beer at low temperature to avoid harming delicate flavor compounds.
"Presans brought together a party in search of new technology with one offering a candidate technology."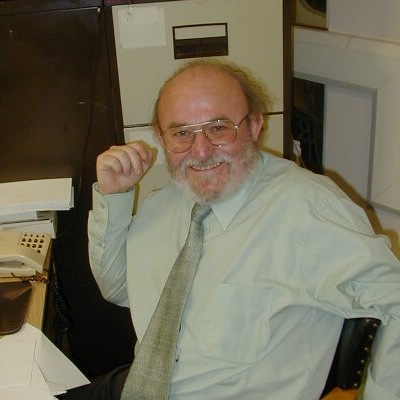 Brian Birch
Emeritus Professor, University of Bedfordshire
Brian Birch has been working for 29 years with Unilever in the fields of physico-chemistry and biosensors. He is consultant to biomedical and instrument companies.
Keywords: Biosensors, Electroanalysis, Speciation, Sensors, Solution Thermodynamics
Project with Presans: Input to strip technology for blood glucose measurement
"A straightforward, simple process
Fast, efficient payment!!"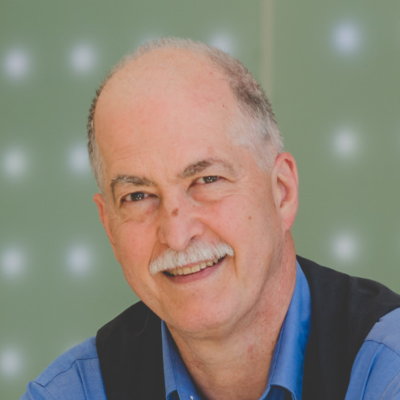 Alfred Poor
Keynote speaker and writer, The Health Tech Futurist
Alfred Poor is a technology speaker and writer with a focus on health technology. He is the editor of Health Tech Insider that covers wearable and mobile technology for health and medical applications. A graduate of Harvard College, he is the author or co-author of more than a dozen books.
Keywords: health digital writing speaking wearable
Project with Presans: Market analysis of thin glass applications.
"I was able to build on my background knowledge and explore additional relevant fields. I enjoyed the collaboration and communication skills of my contacts at Presans."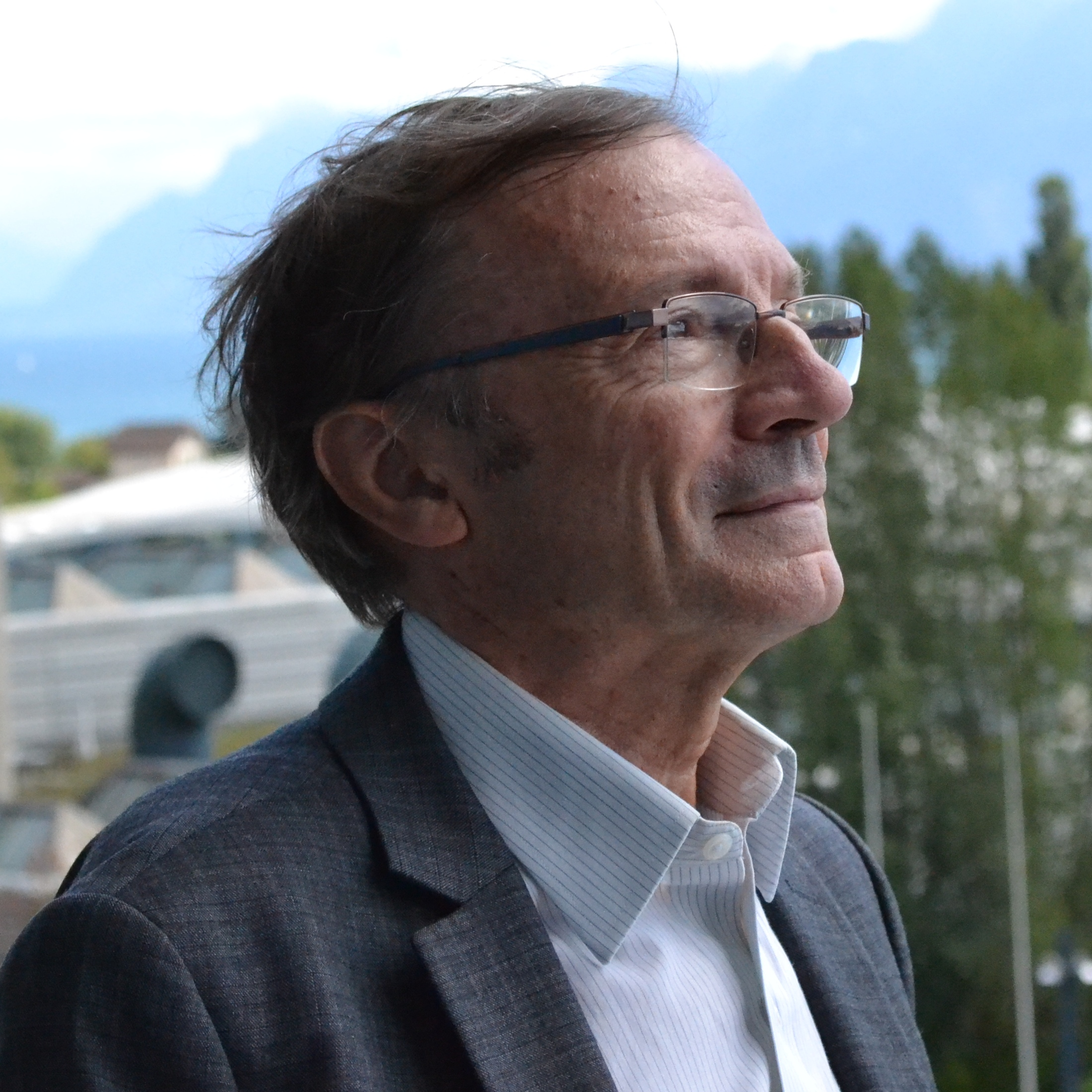 Jean-Pierre Huignard
Consultant, Jphopto
Jean-Paul Huignard received his Engineering-Master and PhD Diploma from the Ecole Supérieure d'optique – Institut d'optique Graduate School and University Paris-Orsay. He was head of the Optcis and signal processing lab at Thomson/CSF central laboratory and then had the position of Senior Scientist at THALES Research and Technology.
Keywords: Photonics, laser, beam shaping, holography
Project with Presans: Spatial light modulators
"Expertise for innovative photonics components and technologies"
Hugh Griffiths
Professor, University College London
Hugh Griffiths has spent most of his career as an academic, researching novel techniques in radar systems, antennas, and signal processing. He studied Physics at Oxford University, then received PhD and DSc(Eng) degrees from University College London. He undertook some of the first experiments in passive radar in the early 1980s. He has published over 500 research papers and seven books. He currently serves as Chair of the Defence Science Expert Committee in the UK Ministry of Defence.
Keywords: radar, sonar, antennas, defence, security
Project with Presans: Consultancy on novel radar techniques
"I enjoyed the opportunity to bring my experience and expertise to help in exciting new applications"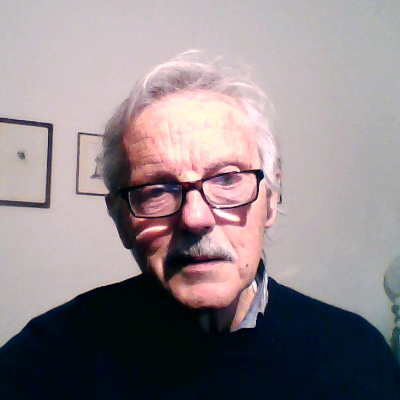 Francesco Ciardelli
Chief Executive Officer, SPIN-PET Srl
Francesco Ciardelli was appointed Full Professor at the University of Pisa in 1975, and maintained this position until 2010. He was Visiting Professor at UC-Berkeley (1985), Kyoto University (1983), P.& M. Curie University Paris (1999). Presently he is CEO of SPIN-PET Co devoted to research transfer to industry in materials technology. Presently, he is mainly involved in new technology concerning advanced materials , bioplastic materials, chemistry for circular economy, clean energy production.
Keywords: Materials science and technology, Polymers, Bioplastic Materials, Energy production, Recycling of materials
Project with Presans: Report on Temporary adhesion for a thermoplastic pre-preg on a metal form
"The transparency of the infirmation, the respect of the signed agreements in full"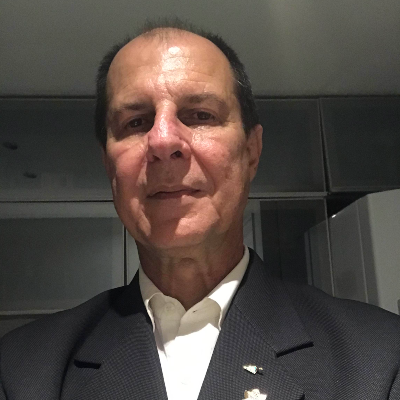 Nivaldo Parizotto
Professor, Federal University of São Carlos
Nivaldo Prizotto is a physical therapist with experience about electro physical agents, photobiomodulation, biomaterials and bioengineering of tissue repair (musculoskeletal and tegumentar).
Keywords: photobiomodulation, electrophysical agents, tissue repair, light therapy, inflammation
Project with Presans: Use of light to improve the cosmetics in the skin.
"The relationship with Presans was very nice, besides the timeline is very picky, it was a pleasure to make this job."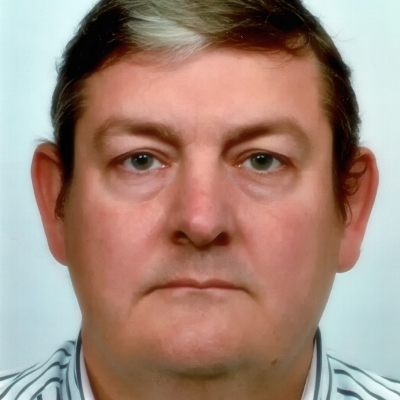 François Nicolaïe dit Clairville
CEO, NICOLAIE MTP
François is a specialist of materials and processes. He has been working since 1989 on this field, mainly for automotive industry and race cars in prestigious companies in F1, Rally, Le Mans Cars. His principal activities are to share hisexpertise in using material and processes on high performance systems, to propose solutions that break with traditional methods , to help people react quickly in case of failures on mechanical components and system and to coach new engineers.
Keywords: Material science
Failure analysis
Metallurgy
Coating and surface treatment
Quality of materials and processes
Project with Presans: Identification of metallic materials for a specfic application
"I like about collaborating with Presans for two main reasons:
Being in contact with other people working on different scientific fields.
Having the opportunity to work on various topics, out of my confort zone, using my skills on problems or things I am not familiar with but using technologies and materials I know quite well."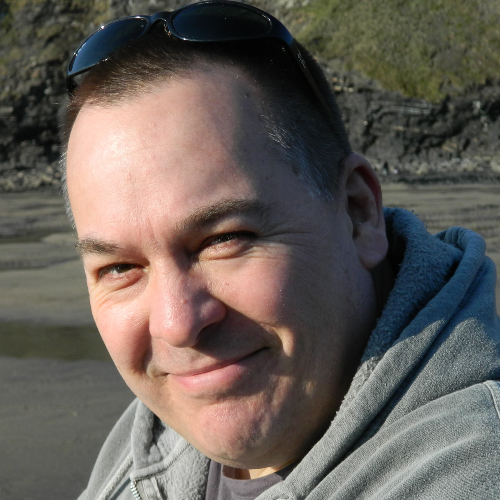 Christopher Baber
Professor, University of Birmingham
Chris Baber has worked at the University of Birmingham since 1990. He is Chair of Pervasive and Ubiquitous Computing in the School of Computer Science. His research interests range from human-machine teaming to sense-making to wearable computers. He is particularly interested in the ways in which digital technology changes human activity.
Keywords: Human-computer interaction; Human-machine teaming; Cognitive Ergonomics; Wearable Computers; Speech Technology
Project with Presans: Future of digital technology and possible pros and cons that this could offer work.
"Presans set an interesting challenge. They provided clear guidance of what was needed but gave me free rein to explore the topics as widely as I wanted. Their advice and support made it a pleasure to work with them."