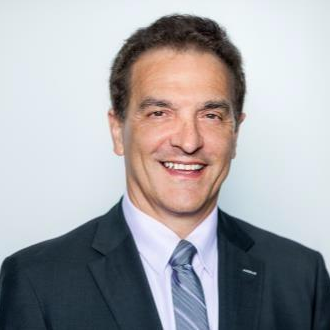 Jean Botti
ex CTO Airbus and Chief Innovation Strategy Officer, Philips
Botti began his career at Renault in 1978 before joining the Chassis Engineering division of General Motors, Delphi (U.S.) in 1989. Until 2006 he held various executive positions from Chassis, Steering and Powertrain and lastly a Business Line Executive for the Powertrain product line, before joining Airbus Group in 2006 as CTO and member of the Executive Committee. He pushed the Group forward on the path of innovation in various areas, including the E-Fan all-electric aircraft – a pioneering, multi-award winning project: one of it is the prestigious "Pro Pilot Award" for the "Best Aviation Technical Development of the Year 2015" at the 13th Annual Living Legends of Aviation Awards in L.A. As of 2021, Botti holds 31 patents and 4 defensive publications for the work carried out over the course of his career, and was elected as a Delphi Hall of Fame fellow. Botti is currently CEO and CTO of Voltaero.
Keywords: Aeronautics, Electric-hybrid Plane, Propulsion and Chassis, Mechanical Engineering, R&D Management, Business and Strategy, Automotive
Project with Presans: Involved into the future of decarbonized aviation and the transition into new technologies. Establishment of the costs of ownership, and what are the necessary infrastructures.
"What I like about this collaboration is the chance to interface with great customers that want to get experts to resolve their issues, but also a chance to interface with top experts in their fields in a very collaborative manner. I really appreciate the different point of views and the debate in order to better serve clients."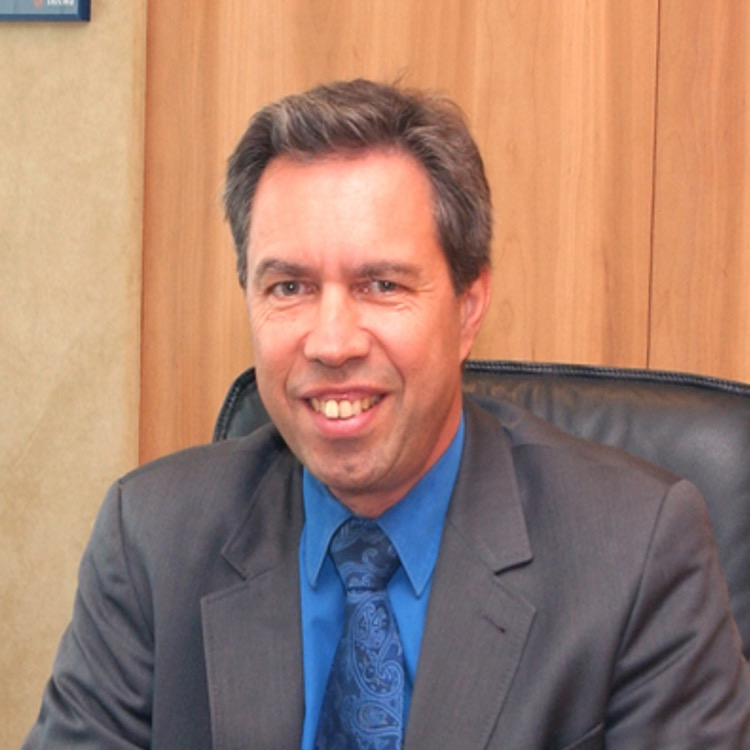 Christian Mari
ex Chief Technology Officer, Safran Group
Christian Mari was awarded PhD for numerical computation of transitional boundary layers on Military High Pressure High Temperature Turbine Blades. The major part of his professional activity was devoted to engineering design of Advanced Aircraft And Helicopter Turbo-engines as well as Landing and Breaking Systems developed by several companies of SAFRAN Group. After designing Single Crystal Cooled Turbine Blades he was heading up the development of several leading edge technologies like 3D Woven Composite Fan Blades, Ceramic Matrix Lean Combustors and Advanced Low Pressure Turbines dedicated to the famous CFM 56 Leap Engine. As General Manager of Messier-Dowty-Bugatti he contributed to create the market of Carbon-Carbon Aircraft Brakes, making this company becoming number 1 in the world for such equipment. As CTO of SAFRAN Group he succeeded to create and emulate an efficient multidisciplinary and trans-company process of innovation. Over these years he was able to create and manage some strategic partnerships on key breakthrough technologies with GE, Albany International Techniweave Inc. in the US and also several major demonstration programs funded by Clean Sky Joint Undertaking in Europe.
Keywords: Fluid Mechanics, Numerical Computation, Advanced Materials, Innovation Management, Strategic Partnership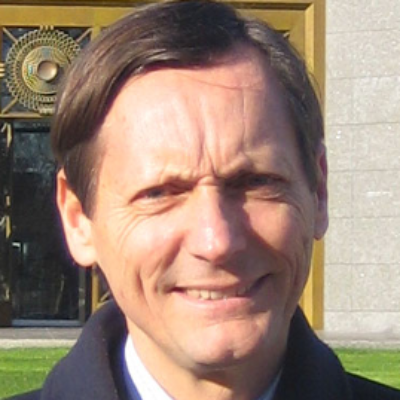 Richard Wilmot-Roussel
ex Military Advisor of the Chairman, Dassault Aviation
Vice-Admiral (ret) Richard Wilmot-Roussel graduated from the French Naval Academy, the National Aeronautic and Space School (ENSAE) and the Military Atomic Course, he spend 36 years in the French Navy, first as a fighter pilot of Etendard and Super Etendard on aircraft carrier. Then he was in charge of the Navy Rafale program and made several test flights on the demonstrator Rafale A. He took the command of a frigate, after which he was in charge of the aircraft carrier program "Charles de Gaulle", before becoming the first commanding officer. He took the position of Naval assistant of the French President' personal Chief of the military staff, after the command of the Indian Ocean area. He became the French Military Representative of the European Union Miliray Committee in Brussels. Richard left the Navy to join Dassault Aviation company as the military advisor of the Chairman during eleven years. He is now consulting for the French program of the new generation nuclear aircraft carrier.
Keywords: Maritime, Aeronautic, Nuclear topics in defense sectors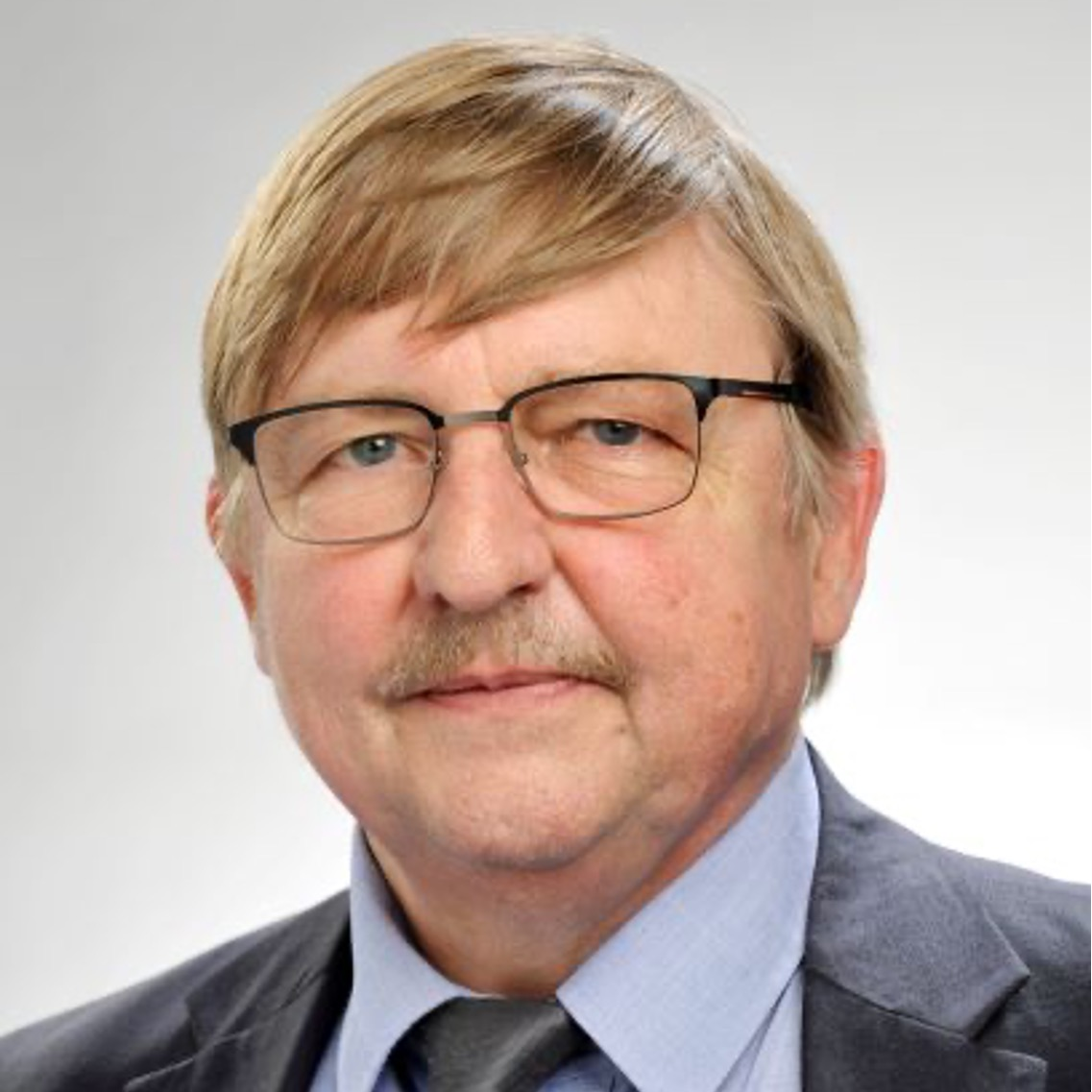 Michel Desaulty
ex Chief Engineer, Safran Aircraft Engines
Michel is an expert in the design of gas turbines in the aeronautical field. Graduated from the Ecole Centrale de Paris in 1977, he obtained a PhD in heat energy storage in 1980. He joined Safran Aircraft Engines (formerly Snecma) in 1979 where he spent his entire career. He started in the Combustion Division, which he took over in 1993. He participated in the combustor and afterburner design of different engines and filed about fifty patents. He was also in charge of two major SAE engine projects as Chief Engineer. For the past ten years, he was Chief Engineer R&T. He now contributes part-time to the audit of new projects. Michel is President of the 3AF Propulsion Commission and a corresponding member of the French Air and Space Academy.
Keywords: MCombustion/ Emissions, Aerodynamics and Heat Transfers, Aircraft Engine Integration
"The possibility of implementing my skills in a large industrial field."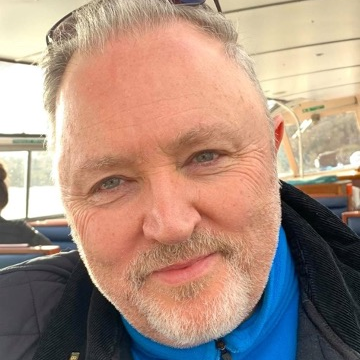 Carl Loller
ex Dir. of Research & Emerging Products, BAE Systems
Carl has a background in Research & Technology strategy formulation, management, and delivery in Aerospace & Defence. Carl was awarded a PhD for modelling the electromagnetic shielding performance of large Carbon Fibre Composite Aerostructures. After working in USA, and following an MBA, Carl held numerous management positions with British Aerospace, including Chief of EW & Stealth Facilities before becoming the Engineering Director of Royal Ordnance in 1999. He led the integration of Engineering between British Aerospace and Marconi following their business merger in 2000 and was the first Director of the new BAE Systems HQ Advanced Technology Centre. Carl held numerous subsequent Director posts in future projects and research for BAE Systems, leading to the TEMPEST aircraft concept, and culminating in Director – Emerging Products. Carl worked closely with Universities and MOD Dstl during these periods. He served as a non-Executive Director, and latterly Chairman, of the Aircraft Research Association (ARA) Ltd., Bedford for 10 years until his retirement from BAE. He now provides consultancy, bringing his expertise to clients around the world.
Keywords: Electromagnetic Protection,Electromagnetic Computational Modelling
"Working on exciting new projects. Collaborating with new, clever colleagues"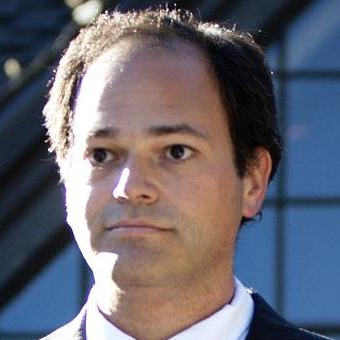 Brendan Allison
Visiting Scholar, UC San Diego
Brendan received his PhD in Cognitive Science at UC San Diego in 2003. He has worked and published with top BCI experts including Jonathan Wolpaw, Theresa Vaughan, Gert Pfurtscheller, Dean Krusienski and many others. In addition to research involving BCIs for patient applications, he has also published work and given talks about healthy user applications and broader issues in the BCI community. He has done extensive consulting for companies that are active (or want to become active) in BCI R&D. Brendan has been active with the BCI Society, BCI Meeting series, BCI Journal, BCI Foundation, annual BCI Research Awards book series, BCI hackathons and many other BCI-related activities. Brendan also loves hiking and writing BCI science fiction (bci fi).
Keywords: BCI, EEG, brain, BMI, neurotechnology
Project with Presans: I wrote an extensive report addressing many facets of BCIs and commercial opportunities.
"I enjoyed the collaboration with Presans because it was a new opportunity to share BCI expertise."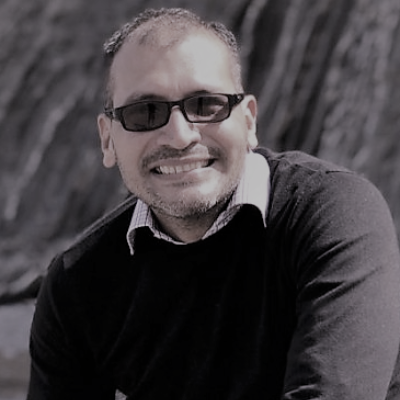 Jhoan Toro-Mendoza
Researcher, Venezuelan Institute for Scientific Research
More than 20 years of experience in the area of colloidal science and emulsion stability, leading a scientific team and serving as the head of the Center for the Interdisciplinary Studies in Physics for 6 years. Lecturer of post-level courses and advisor of several PhD and MSc thesis. Scientific advisor of industry projects and tech start-ups.
Keywords: Emulsions, surfactants, petroleum, colloids
Project with Presans: Predicting the stability of hair-products with an innovative experimental-numerical approach
"They know how to brigde science and industry."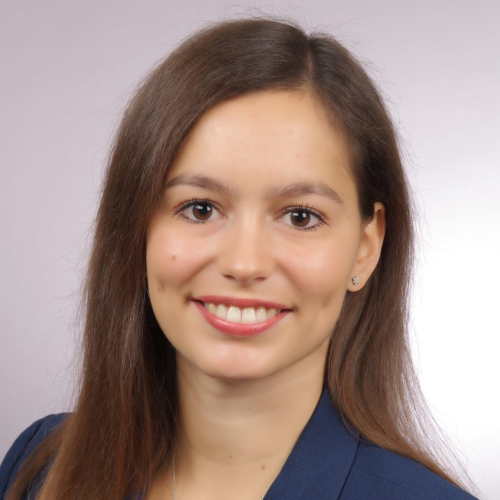 Alica Lammerskitten
Co-Founder / CEO, Frudist
Alica, trained as Industrial Food Process Engineer, is Co-Founder and CEO of Frudist in Germany. She has broad knowledge in the design and implementation of industrial food processing lines based on emerging technologies, having several publications in this field.
Keywords: Emerging technologies, Food processing, Pulsed Electric Field Technology, Drying
Project with Presans: New treatments towards healthy cereals and almond based drinks
"I enjoyed finding solutions for cutting edge problems as well as the clear communication and professionalism of Presans team."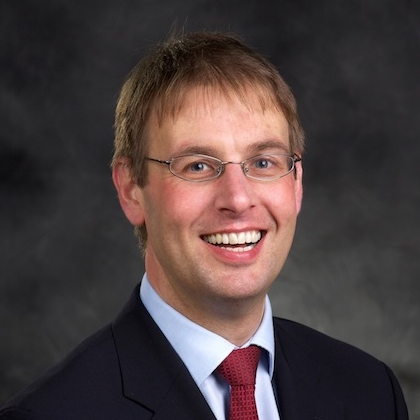 Paul Fowler
Executive Director, Wisconsin Institute for Sustainable Technology
Dr Paul Fowler has nearly 30 years of experience working at the interface of business and academia, translating the best of academic research into actionable outcomes for companies in the pulp, paper, bio-based plastics and packaging industries. He is the Executive Director of the Wisconsin Institute for Sustainable Technology (WIST) at the University of Wisconsin-Stevens Point, USA.
With a keen eye to detail and a PhD in organic chemistry, Fowler guides WIST to provide technical excellence, exemplary customer service and world-class results. Fowler speaks regularly at conferences addressing matters of sustainability, paper and paper-based packaging, bio-based plastics, compostability and recyclability.
Keywords: bioplastics, pulp, paper, fiber, packaging
Project with Presans: Reviewing and critiquing the large family of bioplastics and each of their potential for consumer-goods packaging
"I loved the opportunity to share my knowledge, in a very focused way, with a team that was dedicated to its client's success."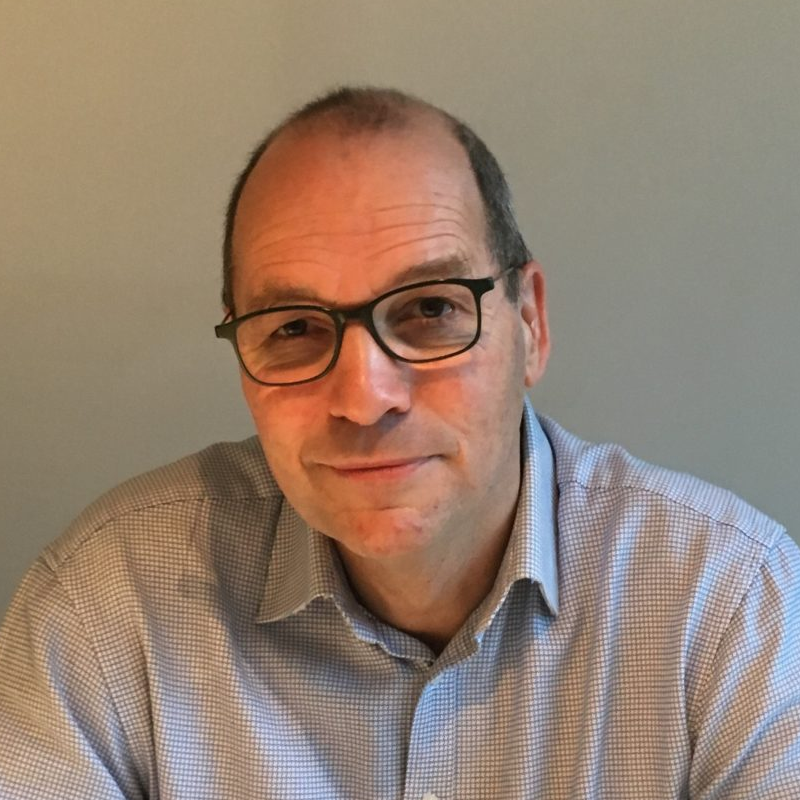 Geert van Poppel
Food and health expert, Van Poppel Consult
Geert van Poppel PhD is an independent Food and Health consultant since 2018. He has 35 years experience in nutrition and food research and product development.. He worked in several senior management positions at the TNO Nutrition and Foods Research Institute in the Netherlands and at Unilever Foods R&D. He was member of the Dutch Novel Food Committee, leader of a large EU study on trans fatty acids, and chairman of the industry association IPSSA (International Plant Sterols and Stanols Association). He is a food enthusiast, a science and technology optimist and an avid cook.
Keywords: Nutrition, food and health, R&D
Project with Presans: With other experts, I thorougly enjoyed working on the Presans project 'The Future of Foods'
"A proverb says 'Prediction is hard, especially about the future'. Nevertheless, Presans and my expert colleagues made "The future of foods' an inspriring project with visions rooted in science and reality."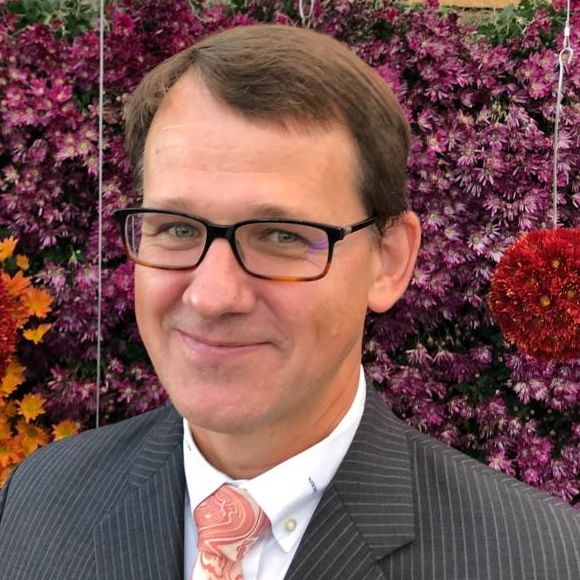 Rafael Auras
Professor, Michigan State University
Rafael is a professor at Michigan State University. He leads a research group working on the mass transfer in polymers, biodegradable polymers, life cycle assessment, and sustainable packaging systems. He has co-authored more than 200 publications
Keywords: packaging, life cycle assessment, biodegradable polymers, sustainable development, mass transfer of polymers.
Project with Presans: Application of biodegradable polymers and mass transfer in polymers.
"Great insights and follow-up with partners."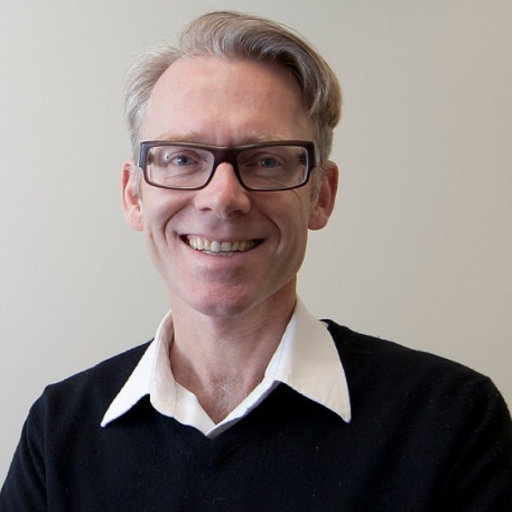 David J McClements
Distinguished Professor, University of Massachusetts
David Julian McClements is a Distinguished Professor at the University of Massachusetts, an Adjunct Professor at Zhejiang Gongshang University, and a Visiting Professor at Harvard University. He specializes in food biopolymers and colloids, with a special emphasis on using structural design principles to improve the quality, safety, shelf-life, sustainability, and nutrition of foods. Recently, his research focusses on food nanotechnology, edible delivery systems, and creating next generation plant-based foods. He is the author of five books, including "Future Foods: How Modern Science is Transforming the Way We Eat (2019). He has published over 1100 articles in scientific journals (H-index 162, Google Scholar).
Keywords: Food; nanotechnology; plant-based proteins; plant-based foods; emulsions
Project with Presans: Consulting on controlled delivery systems
"It gave me a chance to use my expertise to address real-life problems."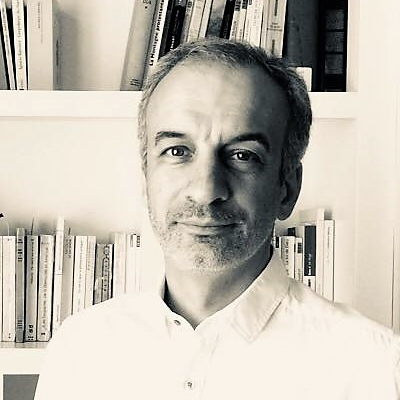 Olivier Chazot
Prof., Von Karman Institute
Olivier Chazot is professor and Head of the Aeronautic and Aerospace department at the Von Karman Institute. He is an expert in hypersonic aerothermodynamics. He carries out research in high enthalpy facilities and plasma wind tunnels to study laminar to turbulent transition and Gas-Surface interactions in re-entry flows. He participated in multiple ESA missions for the development of flight-testing experiments as MARS Express, EXPERT probe, IXV program and QARMAN re-entry CubeSat.
He is also "scientist in residence" at Zurich University of Arts (Zhdk) for transdisciplinary collaboration between art, science and philosophy in experimental research.
Keywords: Hypersonics, TPS, Plasma flows, High-enthalpy facilities, Planetary reentry
Project with Presans: Thermo-mechanical architecture for hypersonic vehicles.
"Research opens us to knowledge, Expertise makes us meet reality. Presans connects both."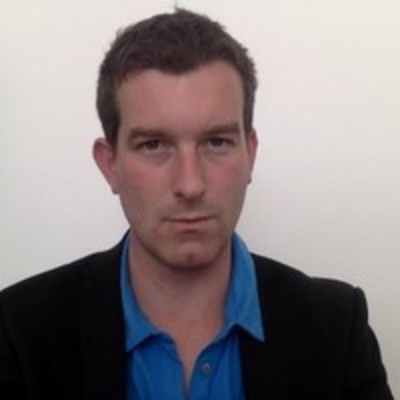 Nicolas Bousquet
Associate Professor, Sorbonne Université
Nicolas is an applied mathematician (Ph.D. at Univ Paris Saclay), specialized in probability and statistics, as well as a computer engineer. Among his major results, he has developed various Bayesian modeling methodologies to merge heterogeneous sources of information into decision support problems in uncertain environments, methods for sensitivity analysis, Monte Carlo acceleration and calibration of complex numerical models. Awarded Best Young European Statistician in 2016, he worked at EDF R&D for 9 years, in collaboration with numerous French and international research organizations in industrial risk and environmental resource management. He build and supervised the R&D activity of Quantmetry, a notorious consulting firm specialized in artificial intelligence. He has supervised several PhD. thesis and post-doctorates and coauthored more than 40 research papers and several books on AI, extreme risk analysis, etc., including the first scientific book translated using artificial intelligence. Among other things, he loves tagging animals during scientific sea campaigns.
Keywords: Bayesian learning; artificial intelligence; industry; environment; decision-helping
Project with Presans: With PRESANS and in collaboration with a physicist, I co-developed a methodology based on machine learning and industrial expertise to accelerate the search for new promising chemical formulas for a specialized high-end industry
"Collaborating with PRESANS has been really exciting scientifically, humanly, because of the meetings between specialists that it has allowed, the industrial viewpoint and the requirement of rigor that it supports. I have learned a lot from our work together."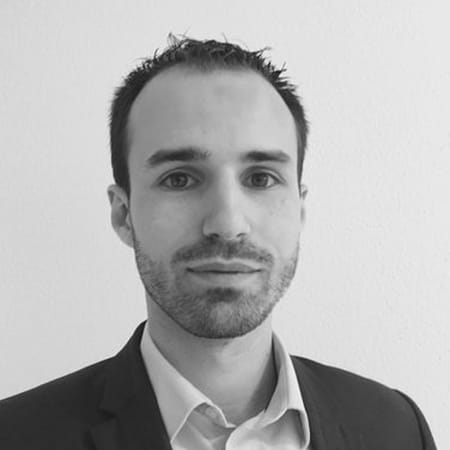 Quentin Courrier
Senior Technical Leader, Biodesiv
Passionate about science and graduated from ECPM Strasbourg, I spent the last 10 years to develop innovative materials for aerospace, luxury, cosmetic, medical, sport & consumer goods industries. Among these innovations, Getxent is the most promising technology as it helps fighting diseases in the world. In daily business, I actively participate in the research & development activities of international companies and then come back home to breed my shrimps and grow my cacti!
Keywords: Materials, Polymers, Plastics, Innovation Process
Project with Presans: With Presans, I studied the most promising technologies for more sustainable materials (biobased, recycled, …) and found the best partners for their implementation.
"Presans connects with brand owners with a deep commitment to innovation while providing an efficient project management."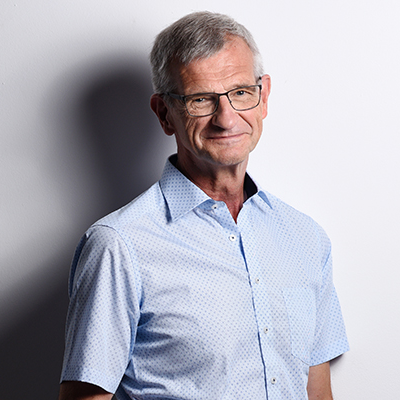 Peter Waidner
Professor, University of Applied Sciences, Munich
Peter served from 2001 to 2007 as Vice President for Special Mechanical Seals at Burgmann Dichtungswerke, Germany, with general commercial power of representation. From 2007, he has been professor for Materials Science and Sealing Technology at the Department of Applied Sciences and Mechatronics at the University of Applied Sciences, Munich, Germany
Keywords: overall sealing technology, mechanical seals
Project with Presans: Optimization of secondary seals for mechnical seals
"A good experience in professional management of projects"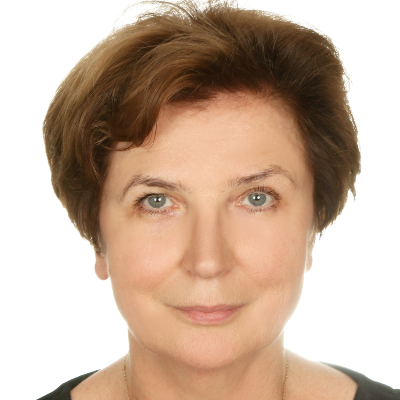 Malgorzata Kujawinska
Professor, Warsaw University of Technology
Malgorzata is Full Professor of applied optics at Warsaw University of Technology, at the Institute of Micromechanics and Photonics. She authored one monograph, several book chapters and more than 200 papers in international scientific journals. She was the recipient of SPIE 2013 Chandra S. Vikram Award in Optical Metrology.
Keywords: optical metrology, digital holography, holographic tomography, digital image correlation, 3D/4D optical data analysis
Project with Presans: This was unique expirience which force me to apply optical metrology in critical environment (extremly low temperature, measurement through turbid media, highly explosive)
"This are challenging and interesting projects. One cannot be bored while working on a Presans project."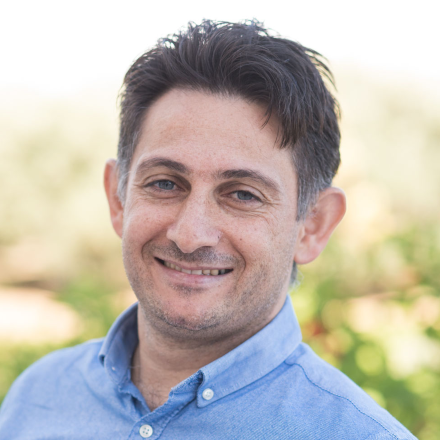 Emmanuel Stratakis
Research Director, Foundation for Research and Technology Hellas
Emmanuel Stratakis is a Research Director at the Institute of Electronic structure and laser of the Foundation for Research and Technology — Hellas, where he is leading the "Ultrafast Laser Micro- and Nano- processing" laboratory. He received his Ph.D. in Physics in 2001 from the University of Crete. In the fall semesters of 2006 and 2008 he was appointed as a visiting Researcher at the University of California, Berkeley. Since January 2020 he is the founder and CEO of Biomimetic.
Keywords: Laser fabrication, Biomimetic materials, Surfaces and coatings, Biomaterials fabrication, Photonics in Photovoltaics
Project with Presans: Emissivity of textured metal surfaces
"Clarity of the project requirements, Continuous support, Professionalism in communication"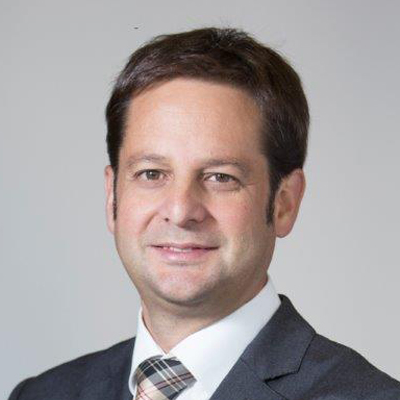 Pedro Bouchon
Professor, Pontificia Universidad Católica de Chile
Pedro directs the Food Structure Design Laboratory, where he focuses his research on the design of food structures in a controlled manner based on specific formulations and/or processes, in order to obtain specific quality attributes. He is an entrepreneur, who is in the process to spin off a company to produce tasty and nutritious vegetable snacks.
Keywords: food structure, food engineering, food microscopy, snacks, digestibility
Project with Presans: Definition of most important aspects to consider to conceptualize and to develop an innovative oil to give a crisp texture through pan frying.
"I liked the way I was contacted, through an open innovation platform, who aimed to identify world experts without any restriction. The communication was direct, with certain regularity and the timeline was very reasonable."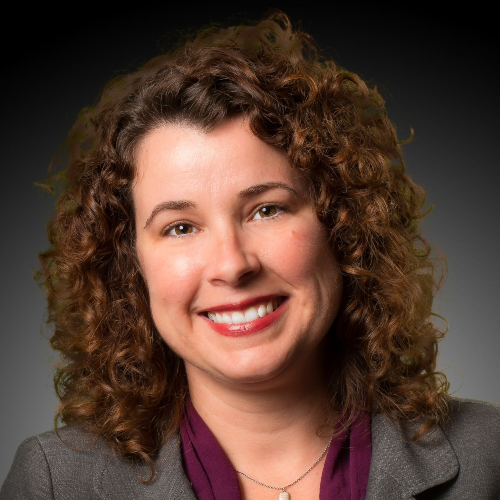 Tammy Klein
President, Future Fuel Strategies
Tammy holds a J.D. from the Georgetown University Law Center and a B.S. in Journalism from the University of Florida. She provides market and policy intelligence with unique insight and analysis drawn from her global network in the fuels industry through the consulting services she provides and the membership-based Future Fuels Outlook service. She is a global expert on conventional, biofuels and alternative fuels market and policy issues.
Keywords: research, analysis, strategic advice, competitive intelligence
Project with Presans: Project on natural gas issues
"PRESANS was a good partner for Future Fuel Strategies. We appreciated the clear communication, direction and feedback on the project."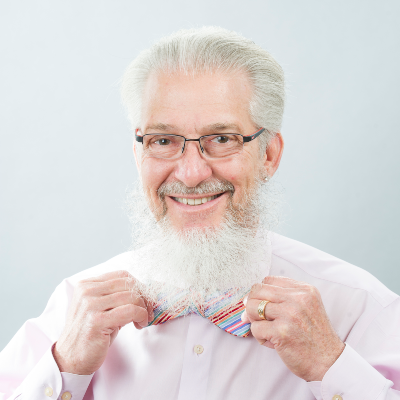 Eric Walters
Professor, Rosalind Franklin University of Medicine and Science
Eric Walters earned a PhD in Medicinal Chemistry. Then he spent 12 years in the food industry, doing sweetener discovery research. He is now at the University, teaching medicinal chemistry to pharmacy students, and maintaining his interest in sweeteners. He has written The Sweetener Book, and has served as a consultant and an expert witness on the chemistry and biology of sweeteners.
Keywords: Sweeteners, Chemistry, Taste receptors, Structure activity relationships
Project with Presans: An overview of the wide range of natural and artificial sweeteners, and their taste qualities and limitations
"I was able to share my expertise with a truly engaged audience, both in my written report, and in subsequent discussions."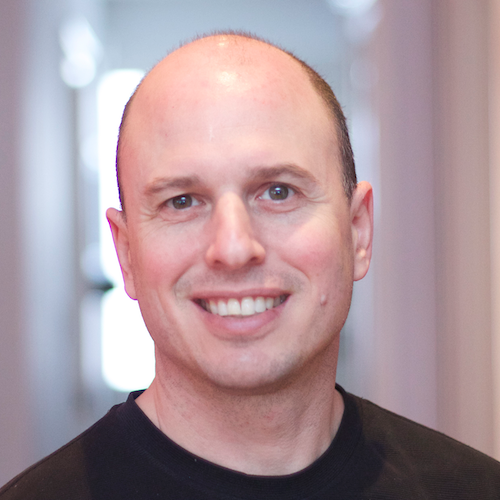 Jeremy Cooperstock
Professor, McGill University
Jeremy's research in the domain of human-computer interaction focuses on computer-mediation of human communication activities. He is best known for his pioneering work on low-latency, high-fidelity media streaming (UltraVideoconferencing), which enabled distributed musical performance both across North America and across the Atlantic.
Keywords: Human-Computer Interaction, Mobile, Multimodal Systems, Immersive Systems, Telepresence, Haptics, Virtual and Augmented Reality
Project with Presans: Human-Computer Interaction involving Artificial ntelligenceI systems
"I enjoyed the interesting domain of the project as well as the interaction with Presans personnel, who offered useful feedback throughout the activity."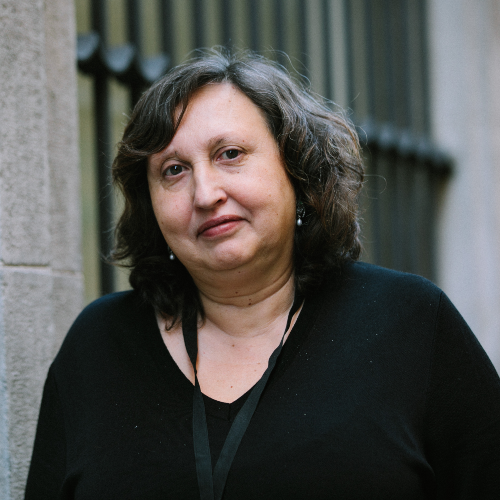 Yolanda Picó
Professor, University of Valencia
Yolanda Picó expertise is mostly in the field of the determination of emerging organic contaminants in food and the environment, the development of methods and models for the control of the routes and the contaminant exposure assessment environmental and development of tools and methods that improve the knowledge about their impact.
Keywords: environment, food safety, contaminants, LC-MS, HRMS
Project with Presans: A study of the current methods used to determine pesticide residues
"Presans is a serious collaborator that is much involved in the projects"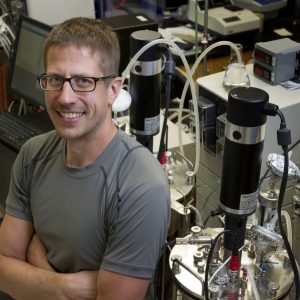 Jonathan Van Hamme
Professor, Thompson Rivers University
Jonathan is an environmental microbiologist with significant expertise in petroleum microbiology, including remediation and the challenges of applying biotechnologies in the petroleum industry.
Keywords: petroleum microbiology, genomics, per- and poly-fluorinated alkyl substances, biochemistry
Project with Presans: An evaluation of biotechnologies for heavy oil upgrading.
"Presans made a great connection, the process was professional, clear, and collaborative."
Klaas Hellingwerf
Professor emeritus, University of Amsterdam
Klaas J. Hellingwerf received his PhD in Biochemistry from the University of Amsterdam . He then was staff member of the Biology Department of the University of Groningen and he moved to Amsterdam again to hold the chair in General microbiology at the University of Amsterdam. His research focuses on the molecular basis of signal transduction and the ensuing physiological responses in micro-organisms. Part of the insight obtained in this research is applied in a project aimed at producing biofuel, which led to setting up the spin-off company 'Photanol BV' in 2008.
Keywords: biochemistry, microbiology, photobiology, biophysics, synthetic biology
Project with Presans: A literature study on the effects of low-intensity visible light, applied for therapeutic purposes.
"It has been very gratifying to use the knowledge gathered in a 30-year research career to write an inventory on the possible therapeutic effects of low-intensity visible illumination. This experience allowed me to refresh and significantly expand my research horizon."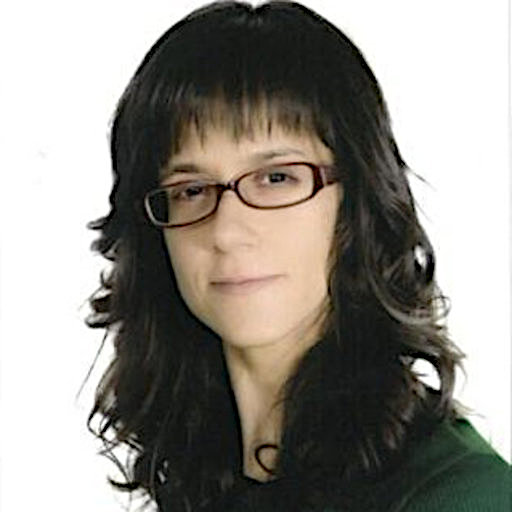 Maria Mondejar
Research scientist, Technical University of Denmark
Maria holds a Ph.D. on Fluids Thermodynamics Engineering and has a passion for research on renewable energy technologies, sustainable power production, energy efficiency, and the thermophysical behavior of energy fluids.
Keywords: renewable energy; thermodynamics; energy fluids; energy efficiency; research
Project with Presans: Investigating innovative and creative solutions for a better and more sustainable operation of natural gas engines.
"I liked to work in a project that merged research with finding solutions for a real-life challenge. I was glad to see that industries are engaged in advancing and improving their technologies through research."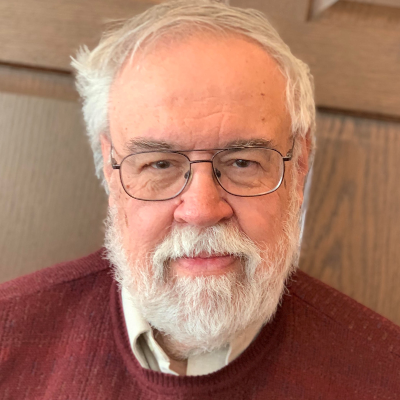 Harold Schobert
Chief Scientist, Schobert International LLC
Harold has 45 years' experience in coal R&D, mainly on gasification, liquefaction, and production of value-added products. He has published about 150 peer-reviewed papers, 12 books, and hundreds of papers in conference preprints. He is also a Professor Emeritus of Fuel Science at Penn State University.
Keywords: coal, synthetic fuels, carbon materials, chemicals from coal, ash behavior
Project with Presans: A critical review of literature on novel ways of converting long-chain hydrocarbons into liquid products.
"The project was very interesting and a novel "twist" on coal-related work. The people at Presans were very good to work with."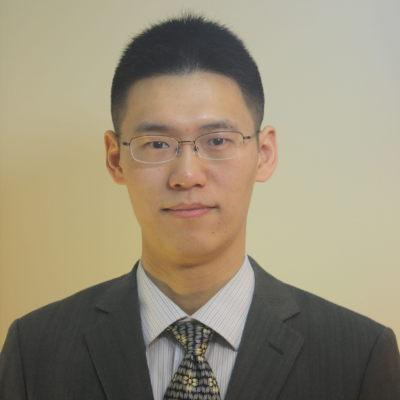 Yuan Yang
Associate Professor, Columbia University
Yuan has over 10-year experience in battery research starting from his Ph.D. study at Stanford University. Then he spent three years at MIT working on studying reversible heat generation and thermal conduction in batteries.
Keywords: batteries, thermal management
Project with Presans: Overview of battery technologies
"It was a very interesting consulting project"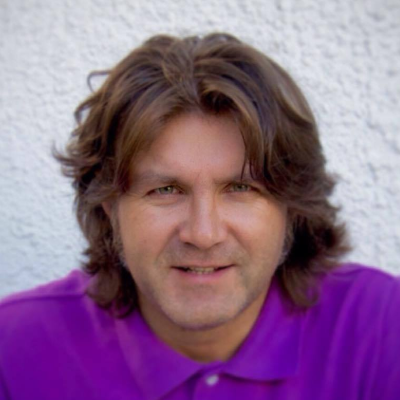 Maximilian Kopylovich
Researcher, Universidade de Lisboa
Maximilian graduated and got his PhD from Byelorussian State Technological University. Then he worked as researcher at the Centro de Química Estrutural, Universidade Lisboa, Portugal. His scientific interests lay mainly within synthetic chemistry, preparation of new materials and catalysis. Thus, he participated in the development of new methods of synthesis of various complexes of metals and dispersed materials.
Keywords: Metal-mediated and noncovalent bond assisted syntheses
Project with Presans: Identification of catalysts for the decomposition of urea
"The task was clearly stated and the work supported"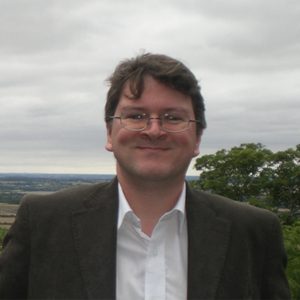 Patrick Smith
Senior Lecturer, University of Sheffield
Patrick works in the Department of Mechanical Engineering of the University of Sheffield. He is interested in Manufacturing Technology, Additive Manufacture and Engineering Ethics.
Keywords: Inkjet Printing, Printed Electronics, Inks, Wettability, Digital Printing
Project with Presans: Advice on a novel domestic applicance application.
"I enjoy the challenge of something new, and something that benefits industry; this shakes me out of my academic tree."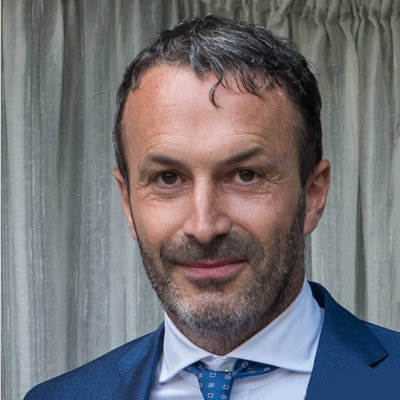 Luca Sorelli
Professor, Université Laval
Luca Sorelli is a structural engineer and full professor in the civil engineering department at Laval University since 2008. He has developed a wide breadth of competences thanks to an international career at the structural durability division at IFSTTAR (Paris), at the civil engineering department at MIT (Cambridge) and at the Lafarge research center. His research interests focus on: (i) green and sustainable construction; (ii) multiscale development of composite materials; (iii) innovative techniques for strengthening existing structures (iv) innovative composite structures for building and bridges.
Keywords: ultra-high performance concrete
Project with Presans: Exploring the potentials of UltraHigh Performance Concrete for marine applications
"Professionalism and dynamism along with a friendly attitude"
Semih Eser
Professor, Penn State University
Semih Eser is a Professor of Energy and Geo-Environmental Engineering at Penn State University. He has served as Program Chair, Chair, and Councilor in the Fuel Chemistry (now Energy and Fuels) Division of American Chemical Society and as member on the Advisory Committee of the American Carbon Society.
Keywords: coking, mesophase, needle coke, engine deposit, carbon structure and reactivity
Project with Presans: Deposits in Fuel Engines: Understanding of their Formation for the Design of New Additives
"I appreciated the well organized and transparent process for submitting proposal for research, and assistance from experts in Presans to carry out the funded projects effectively."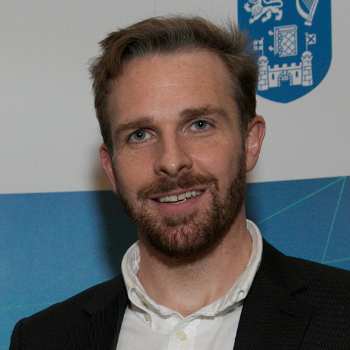 Stephen Dooley
Assistant Professor, Trinity College Dublin
Stephen is an interdisciplinary engineering scientist of a chemical bias dedicated to fundamental & applied research in low carbon energy technologies. He earned his PhD in Physical Chemistry at NUI, Galway (Ireland), before conducting postdoctoral research in Fuel & Combustion Science at Princeton University (USA), working as a Thermo-fluids Technical Specialist at Cummins Engine Company (UK).
Keywords: Research, Energy, Fuels, Combustion, Lignocellulose
Project with Presans: New additives that increase fuel efficiency in reciprocating engines.
"The project is an excellent example of open innovation. I doubt very much if a plan like this would be funded through state sponsored research schemes, as they tend to be quite risk adverse, also often lacking sufficient knowledge to fairly interrogate the research plan. The PRESANS approach circumvents these limitations, allowing real experts to make real research progress."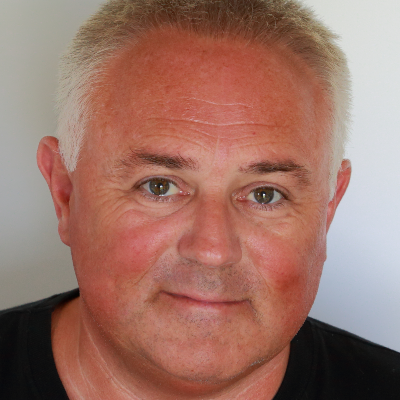 Julian Eastoe
Professor, University of Bristol
Julian Eastoe is Professor of Chemistry at the University of Bristol UK. He has published in excess of 300 research articles, with more than 400 collaborators and co-authors. His research interests span colloids, surfactants and applications of neutron scattering. Julian is a co-Editor of the Journal of Colloid and Interface Science and Chair of the International Colloids Conference.
Keywords: colloids, surfactants, formulations, interfaces, nanoparticles
Project with Presans: Eradicate the deposit problem in fuel engines
"To learn about practical applications of my specialism, and contribute towards new advances."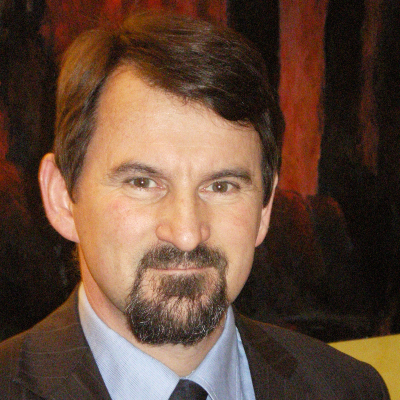 Henry-Eric Spinnler
Professor, AgroParisTech
Henry-Eric is professor of Food Science and Technologies, formerly President of the Department of Food and Bioproducts, Science and Engineering at AgroParisTech. He has been working at INRA for 13 years, during which he has developed expertise on the biosynthesis of flavours by micro-organisms and on fermentation of lactic acid bacteria.
Keywords: Food, flavours, cheese, mirobiology, green chemistry
Project with Presans: Analysis on flavour innovations in non alcoholic beverages
"The regular monitoring of the project by the manager at Presans made it possible to progress in confidence and conclude on time. The collaboration was very professional."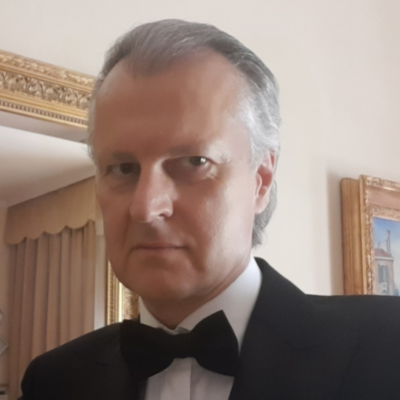 Jacek Marczyk
President, Ontonix
Jacek Marczyk is an ex rocket scientist and author of ten books on uncertainty and complexity management, with more than thirty five years of experience. In 2005 he founded Ontonix, a company focused on measuring and monitoring complexity and complexity-based early-warnings for a wide range of systems. Jacek holds an MS in Aeronautical Engineering (Politecnico di Milano), MS in Aerospace Engineering (Politecnico di Torino) and a Ph.D in Civil Engineering (Universidad Politecnica de Catalunya). During his career he has held various executive positions and has worked for companies such as EADS, BMW AG, Centric Engineering Systems, Tecnomare, ESI, Silicon Graphics and MSC Software.
Keywords: Simulation, complexity, resilience, early-warnings
Project with Presans: "Quantitative Complexity Management – Implementation Issues Overview and Case Study Description"
"Very direct interaction, quick, straight to the point."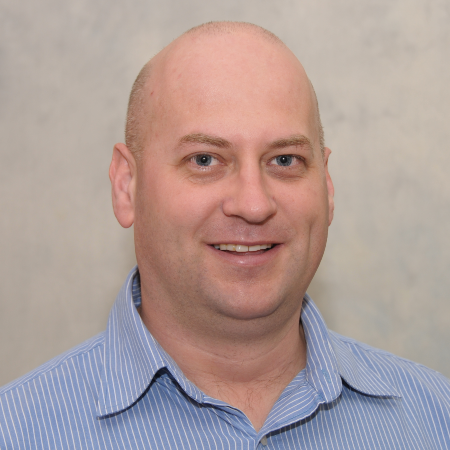 Johann Görgens
Professor, Stellenbosch University
Johann Görgens is professor of chemical engineering and research chair in sugarcane-biorefineries at the Department of Process Engineering, Stellenbosch University. He has 25 years' experience with bio-energy, biomass processing and biorefineries in collaboration with major biomass processing industries.
Keywords: Biomass processing, biorefineries, bio-energy, bioprocessing, bioeconomy
Project with Presans: The project considered industrial/commercial examples of biomass processing to isolate xylose as a preferred intermediate for further processing.
"Presans connected us with industrial partners that had very specific technical questions, and these questions were closely aligned with existing expertise and on-going research in my group. As a result we could provide meaningful answers to the client, which hopefully assisted them in further commercial developments."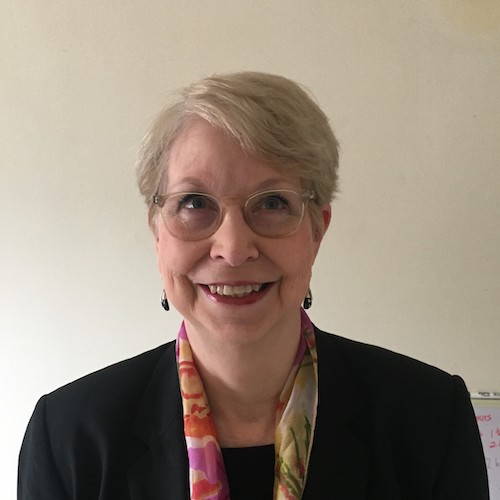 Linda Angell
President & Principal Scientist, Touchstone Evaluations, Inc.
Linda Angell is President and Principal Scientist at Touchstone Evaluations — a human factors research and consulting firm in Michigan that she co-founded. She holds a PhD (in Experimental-Cognitive Psychology) and has over 35 years of research experience spanning both academic and applied positions, as well as leadership roles. She worked for 27 years at an automotive OEM, prior to founding Touchstone Evaluations.
Keywords: Driver Behavior; Advanced technology; Automation; Safety; Humans in Complex Systems; HMI Design
Project with Presans: Review of the Human Machine Interface domain in automobiles
"The project asked us to work on a topic that was at the cutting edge of development in several adjoining fields — and gave us the unique opportunity to not only be of service and push forward at this frontier — but to work with experts in these other related fields, and to broaden our own horizons in doing the work for Presans and its client (as well as in collaboration with them). An opportunity that was truly unique in all the years of my career!"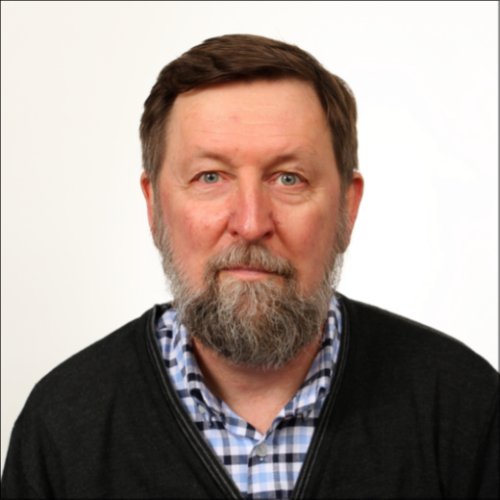 Sergey Verevkin
Professor, University of Rostock
Serguey studied Chemistry in Russia and Germany. He is searching of relationships between structures of molecules and their properties and he applies this knowledge for evaluation and prediction of thermodynamic properties for molecular and ionic compounds.
Keywords: experimental thermodynamics, structure-property relationships, quantum-chemistry, ionic liquids, prediction of properties
Project with Presans: Development of modern technologies for hydrogen storage
"Perfect management of relationships between expert and working team"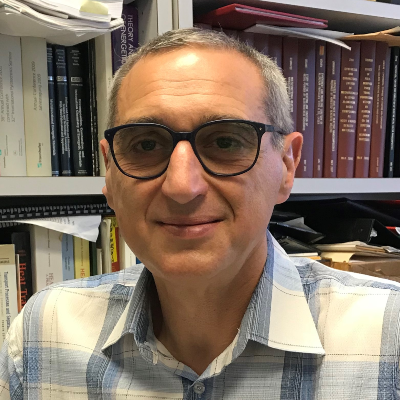 Edward Dreizin
Distinguished Professor, New Jersey Institute of Technology
Edward received his PhD in Odessa, Ukraine. He and his family immigrated to the USA in 1992. He worked at AeroChem Research Labs, Inc., before joining faculty at New Jersey Institute of Technology in 1999. Ed's research interests are in metal combustion, reactive materials, and advanced energetics.
Keywords: Reactive materials; metal combustion; mechanochemistry; advanced energetics
Project with Presans: A review of new reactive materials for advanced propellants, explosives, and pyrotechnics
"Preparing this review made me look at the familiar literature critically, with a new eye. Organizing different studies was fun and learning experience."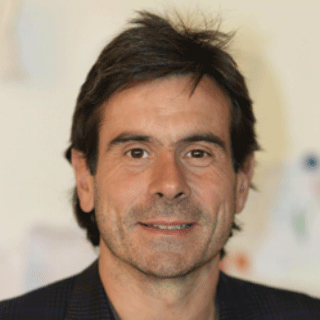 Enrico Zio
Professor, Politecnico di Milano
Enrico holds Ph.D. in nuclear engineering from Politecnico di Milano and in probabilistic risk assessment at MIT. He is also full professor at the Centre for research on Risk and Crises of Ecole de Mines, ParisTech, France. "Expert of failures"… his research focuses on the modeling of the failure-repair-maintenance behavior of components and complex systems.
Keywords: Reliability, Risk, Resilience, Safety, Maintenance
Project with Presans: Complexity in the transportation industry
"Working with Presans was interesting, because of the technical challenge and professionalities involved, and pleasant because of the nice human relationships with all stakeholders involved."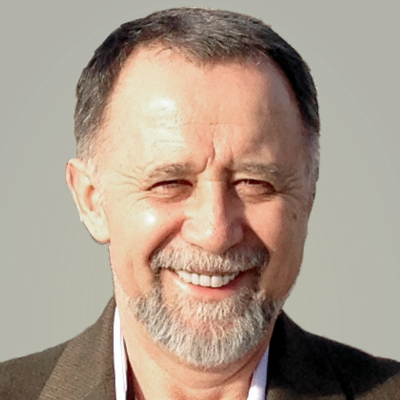 Val Marinov
Founder and Chief Technology Officer, Uniqarta, Inc.
Val Marinov is the CTO and Founder of Uniqarta, a high-tech startup located in Fargo, ND. He is also a full professor at North Dakota State University. He has more than 15 years of industrial and more than 30 years of academic experience. His area of expertise is microelectronics assembly, incl. methods for laser-assisted extremely-high throughput assembly of ultra-small and ultra-thin components such as mini- and micro-LEDs and methods for packaging of ultra-thin chips for flexible hybrid electronics.
Keywords: microelectronics assembly, laser methods in microelectronics, mini- and micro-LEDs
Project with Presans: New and emerging technologies for packaging of thin Integrated Circuit packages with a major focus packaging on flexible circuit boards.
"I really appreciated the expedience in our communications and the professionalism of the Presans team."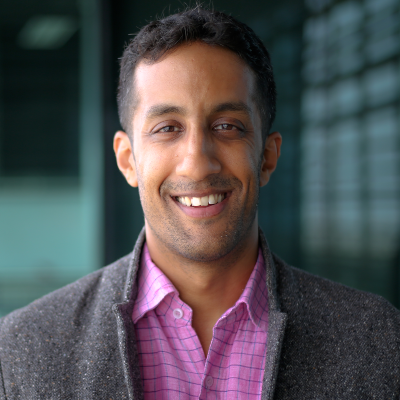 Mani Sarathy
Associate Professor, King Abdullah University of Science and Technology
Mani Sarathy received his PhD in Environmental and Chemical Engineering at the University of Toronto. His research interest is in developing sustainable energy technologies with decreased net environmental impact. A major thrust of his research is using chemical kinetic simulations to design fuels, engines, and reactors.
Keywords: energy, sustainability, simulations, combustion, environment
Project with Presans: Fuel additives
"Presans perfectly connects experts with real-world problems."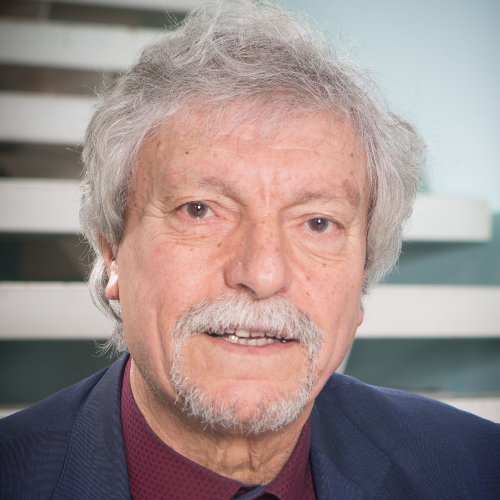 Pierre Monsan
Chief Executive Officer, Cell-Easy
Pierre Monsan is Professor Emeritus at University of Toulouse. He was elected at the French University Institute in 2003. He is CEO-CSO of Cell-Easy. He has been active for 44 years in the field of enzyme catalysis and molecular design. He authored more than 240 scientific publications, 3 books and 65 patents. He is founding member of the French Academy of Technology, member of the French National Academy of Agriculture, and member of the College of Fellows of AIMBE.
Keywords: Biotechnology, Biocatalysis, Entrepreneurship, Science Valorization
Project with Presans: A disruptive approach of the stimulation of the intestinal microbiota
"Efficiency and contact with top expert people"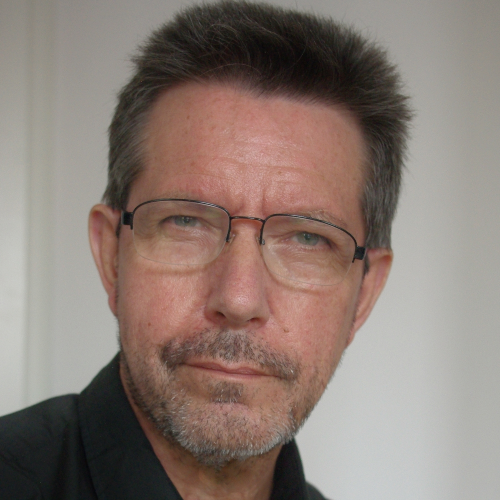 Marc MONTHIOUX
Research Director, Centre National de la Recherche Scientifique
Marc Monthioux has been working on the synthesis, characterisation, and applications of carbon and carbon-containing materials of any kind for more than 35 years. He is currently Honorary Editor of Carbon journal. He has collaborated with companies from Belgium, France, Germany, and USA such as BASF, Céramiques & Composites, Conoco, Dupont de Nemours, IMRA-Europe, Michelin, Toyota-Europe.
Keywords: Carbon materials, synthesis, structure, behaviour, applications
Project with Presans: On the various ways to produce various kinds of carbon coatings on various substrates.
"I like to be useful and share my knowledge if it can be of any help. Presans provides me with the right opportunities for this."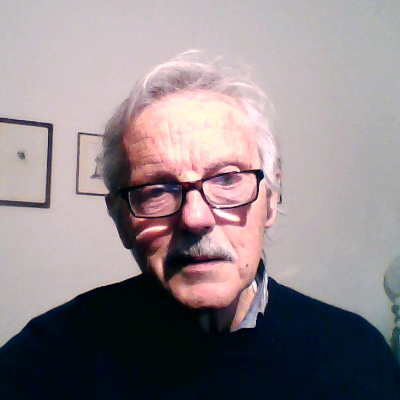 Francesco Ciardelli
Chief Executive Officer, SPIN-PET Srl
Francesco Ciardelli was appointed Full Professor at the University of Pisa in 1975, and maintained this position until 2010. He was Visiting Professor at UC-Berkeley (1985), Kyoto University (1983), P.& M. Curie University Paris (1999). Presently he is CEO of SPIN-PET Co devoted to research transfer to industry in materials technology. Presently, he is mainly involved in new technology concerning advanced materials , bioplastic materials, chemistry for circular economy, clean energy production.
Keywords: Materials science and technology, Polymers, Bioplastic Materials, Energy production, Recycling of materials
Project with Presans: Report on Temporary adhesion for a thermoplastic pre-preg on a metal form
"The transparency of the infirmation, the respect of the signed agreements in full"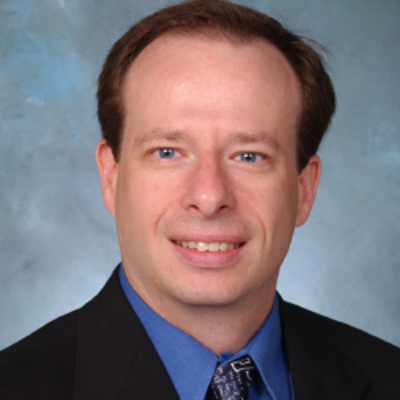 Kevin Kelly
Professor, Rice University
Kevin Kelly is currently an Associate Professor in the Department of Electrical and Computer Engineering and Former Chair of the Applied Physics Program at Rice. He received a B.S. in engineering physics from Colorado School of Mines in 1993 and a Ph.D. in applied physics from Rice in 1999. He was a postdoctoral fellow atthe Institute for Materials Research in Sendai, Japan and in the chemistry department at Penn State University.
Keywords: Computational Imaging and Nanoscience
Project with Presans:Â Present and future of computational imaging systems.
"Exciting project with a great team."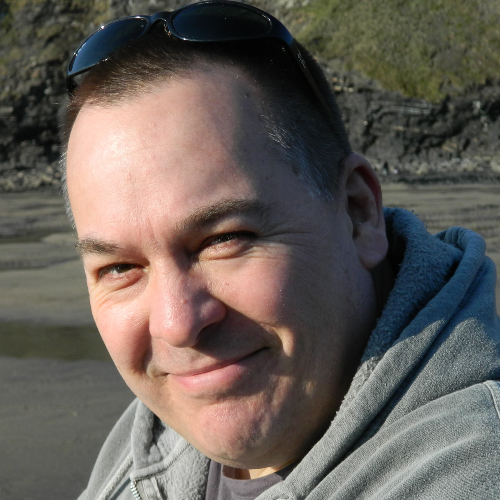 Christopher Baber
Professor, University of Birmingham
Chris Baber has worked at the University of Birmingham since 1990. He is Chair of Pervasive and Ubiquitous Computing in the School of Computer Science. His research interests range from human-machine teaming to sense-making to wearable computers. He is particularly interested in the ways in which digital technology changes human activity.
Keywords: Human-computer interaction; Human-machine teaming; Cognitive Ergonomics; Wearable Computers; Speech Technology
Project with Presans: Future of digital technology and possible pros and cons that this could offer work.
"Presans set an interesting challenge. They provided clear guidance of what was needed but gave me free rein to explore the topics as widely as I wanted. Their advice and support made it a pleasure to work with them."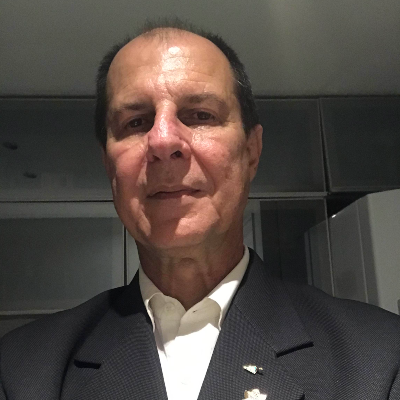 Nivaldo Parizotto
Professor, Federal University of São Carlos
Nivaldo Prizotto is a physical therapist with experience about electro physical agents, photobiomodulation, biomaterials and bioengineering of tissue repair (musculoskeletal and tegumentar).
Keywords: photobiomodulation, electrophysical agents, tissue repair, light therapy, inflammation
Project with Presans: Use of light to improve the cosmetics in the skin.
"The relationship with Presans was very nice, besides the timeline is very picky, it was a pleasure to make this job."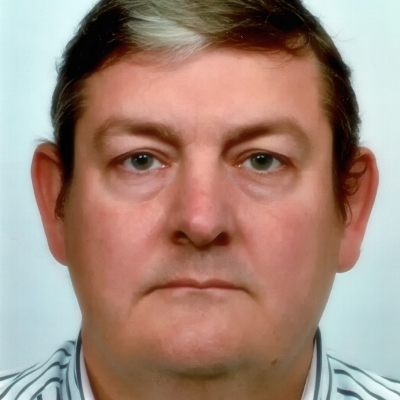 François Nicolaïe dit Clairville
CEO, NICOLAIE MTP
François is a specialist of materials and processes. He has been working since 1989 on this field, mainly for automotive industry and race cars in prestigious companies in F1, Rally, Le Mans Cars. His principal activities are to share hisexpertise in using material and processes on high performance systems, to propose solutions that break with traditional methods , to help people react quickly in case of failures on mechanical components and system and to coach new engineers.
Keywords: Material science
Failure analysis
Metallurgy
Coating and surface treatment
Quality of materials and processes
Project with Presans: Identification of metallic materials for a specfic application
"I like about collaborating with Presans for two main reasons:
Being in contact with other people working on different scientific fields.
Having the opportunity to work on various topics, out of my confort zone, using my skills on problems or things I am not familiar with but using technologies and materials I know quite well."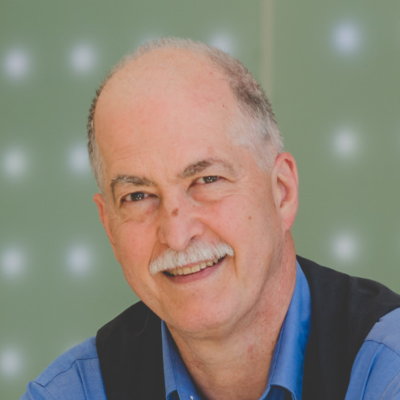 Alfred Poor
Keynote speaker and writer, The Health Tech Futurist
Alfred Poor is a technology speaker and writer with a focus on health technology. He is the editor of Health Tech Insider that covers wearable and mobile technology for health and medical applications. A graduate of Harvard College, he is the author or co-author of more than a dozen books.
Keywords: health digital writing speaking wearable
Project with Presans: Market analysis of thin glass applications.
"I was able to build on my background knowledge and explore additional relevant fields. I enjoyed the collaboration and communication skills of my contacts at Presans."